Oklahoma has no shortage of state pride (one of the most popular musicals ever made was even named after it!), and it's easy to see why people love it.
If you call Oklahoma home, it's important to keep your home safe and sound. But choosing a security system can be a daunting task. That's why we've put together a handy guide to help you find the best security system for your Oklahoma home.
Home Security Systems for Oklahoma Residents
As you shop for a security system, you'll probably run across dozens of different devices, components, and services, which can make finding the right system a little overwhelming.
But there are basic things that every home security system should have, including:
Security sensors
Security sensors are an essential part of any security system. The sensors are what trip the alarm and alert you to unauthorized access. There are different types of sensors to help cover all the entry points of your home.
Door and window sensors are placed on doors and windows (usually on the first floor), which are the most common entry points for burglars. When your system is armed and a door or window is opened, the alarm will sound.
Glass break detectors add an extra point of protection. Most window sensors require you to open the window to trip the alarm. But what if an intruder breaks the glass? Glass break sensors measure decibels and sound the alarm when the sound of glass breaking is detected.
Motion detectors sense motion in the home, triggering the alarm if a person walks in front of its sensors.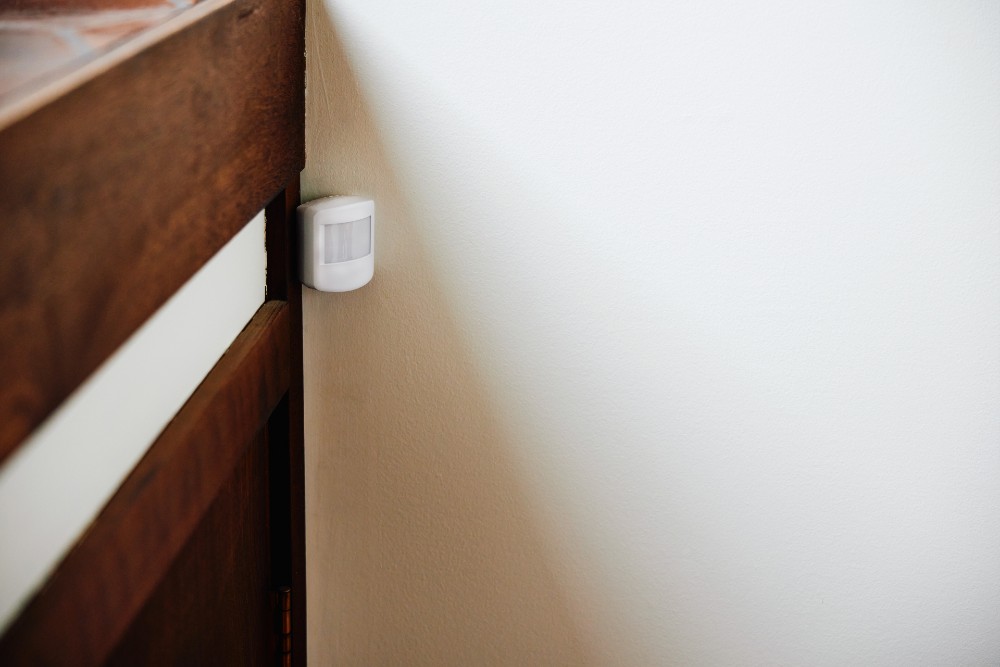 Safety alarms
Most people think of security systems as a way to protect against intruders, but there are other threats that can put your home at risk as well.
Safety alarms are an essential part of a home security system and include:
Smoke alarms are required by law in Oklahoma and can save you and your family's lives in the event of a fire.
Carbon monoxide detectors are only required in homes constructed after 2011, but every home should have them—they're the only way to detect the presence of deadly carbon monoxide.
Water sensors. A water leak may not be deadly, but it can definitely be expensive. You can expect to pay anywhere between $3-7 per square foot to clean up water from a leak in the house. A water sensor will alert you when moisture is detected, so you can address it before it gets out of hand.
Emergency pendant. An emergency pendant is worn around the wrist or neck. In the event of an emergency, like a medical event, simply pushing the button will alert the security company's monitoring center to get you help.