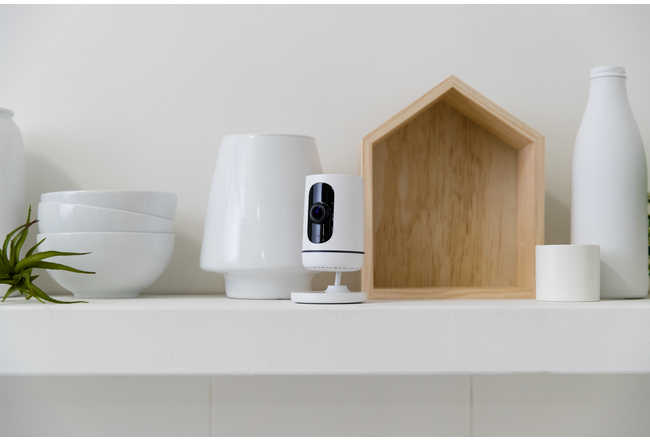 My first go-round with installing security cameras at home did not go well.
Sure, a lot of it was my fault. I should have done more research. I should have planned the locations better. Realistically, I could have done just about everything better. But there were also some surprises about security cameras I didn't expect.
5 Things to Know About Correctly Installing a Security Camera
Here are 5 things I learned about installing security cameras by doing it the wrong way first.
1. One camera is often not enough
When I bought my first home security camera, I didn't realize just how much space I was trying to cover.
I wanted to see the front door, but if the whole point of getting a security camera is to protect my home, watching only the front door is just not good enough. I need to see the front door, back door, garage, and yard to really know my family is safe.
Eventually, I ended up buying 4 more, one for each corner of the house. I could have saved myself an extra trip to the store and lots of frustration by planning out what I wanted to see in the first place.
2. Position is important
Speaking of planning out where your cameras should go…
My dad always used to tell me to "think twice, cut once." Never did that saying make more sense to me than after my first time installing a security camera.
After getting my drill and securing the camera to my wall, I finally decided to look at the feed. All I could see was the front yard and the top of my head as I stood at the door.
Security cameras aren't much good if you can't see what you're looking for. The top of an intruder's head is little help to police.
Planning out the camera positions and angles before you buy will save you a lot of time and hassle.
3. Most wireless cameras still have wires
When it comes to security cameras, the term 'wireless' is referring to its ability to work over WiFi. The camera itself most likely still needs to be plugged in for power.
Make sure you keep this in mind while planning where you are going to place your new camera. The video will be recorded and sent to your computer wirelessly, but you still need to have a power outlet nearby.
4. Know how to access the video
When I say your camera sends video directly to your computer that may or may not be true. In reality, a lot of cameras send the video to a company website where you have to login to watch your footage.
Nearly everyone carries a cell phone with them these days, but many security cameras don't allow you to check the feed through your phone.
If you're like me, you want to have access to your camera's footage at all times. Make sure you choose a camera that allows you to view your video how you want.
5. Let the experts help you install security cameras
I learned a lot from my first attempt to install security cameras. The most important thing I learned is that I have no idea what I'm doing.
This last time around, I had a company send one of their security experts over and help me plan where the cameras should go. He brought up several points I'd never considered like the importance of night-vision on my outdoor cams.
If you're ready to install security cameras in your home, I'd suggest you give a pro a call. If you're the DIY type, make sure you carefully plan out your security to prevent future headaches.
Get your home security cameras set up fast. Call the professionals at Vivint to find out how.