The smart home market is booming—over 60 million homes in the US have some type of smart home device, from smart speakers to doorbell cameras to robot vacuums and many, many more.
National Smart Home Day, which falls on November 3 each year, highlights the smart home devices, new technologies, and trends that not only make our lives more convenient, but help promote a more eco-friendly lifestyle—something that the majority of Americans think is important.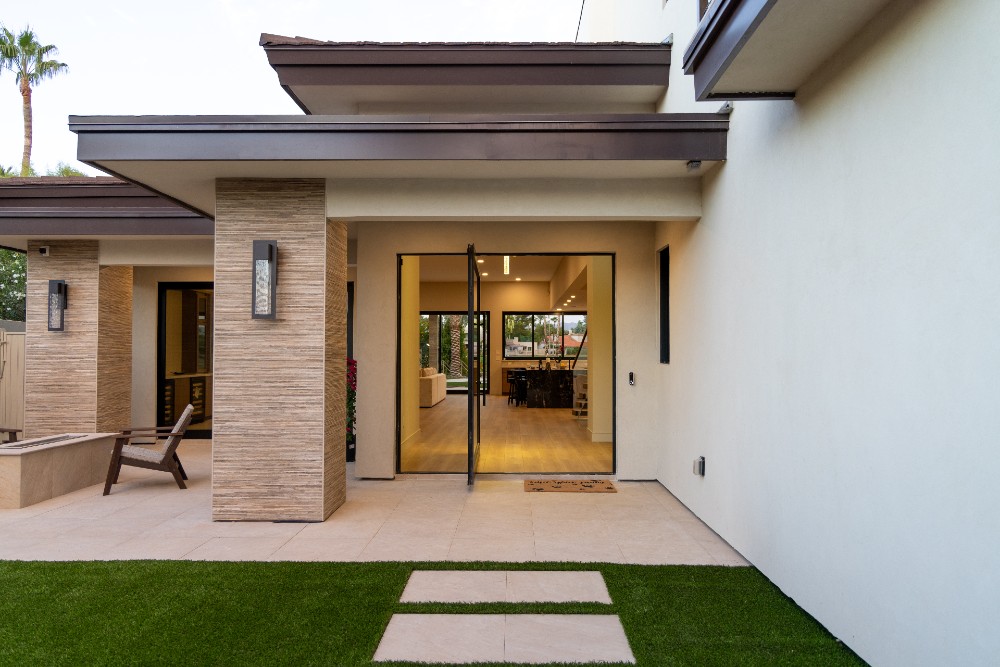 A smarter home for a greener future
In honor of Smart Home Day, Vivint has partnered with Green Builder Media to retrofit a Scottsdale, Arizona, home with smart technology designed to showcase just how instrumental smart home technologies are in contributing to a greener, more sustainable lifestyle.
Partnering with Vivint for this project, called ReVISION House Scottsdale, was a natural fit. In early 2023, Vivint was acquired by NRG Energy, a Fortune 150 energy and consumer services company in the United States. Together, NRG and Vivint work together to power a brighter future that's safe, smart, and sustainable.
A leader in the smart home industry, Vivint provides over 2 million homes with a variety of smart products to automate and protect the home, including outdoor and indoor cameras, smart lighting, smart thermostats, water and glass break sensors, and smart locks.
For the ReVISION project, Vivint will showcase its expanding platform, which provides an intelligent, sustainable solution that supports customers in the shift to renewable energy. In the future, the solutions by NRG and Vivint will allow customers to have their home's power generation, storage, and distribution all in one place.