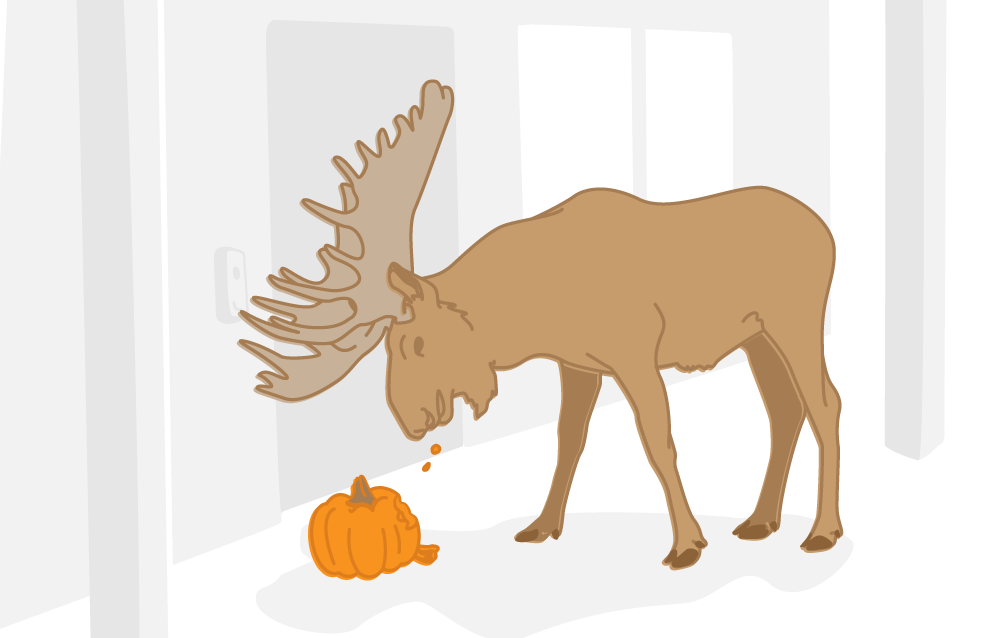 One of the greatest things about having an outdoor security camera is the moments it captures when you're not looking and this remote camera doesn't just capture photographs and images, an outdoor security camera can capture live footage of every living mammal or species in the area of the camera.
Unexpected guests might arrive at your home more often than you think, and I'm not talking about in-laws or those guys walking around spreading "the good word." These guests are a bit hairier. Yes, even hairier than your father-in-law Larry.
Thanks to outdoor security camera technology, interactions with wildlife species can be spotted literally right at your doorstep. But you probably want to be careful with deciding to let some of these critters in.
Take a peek at some wild encounters our customers were able to capture with their home surveillance systems.
1. Apparently even moose get the midnight munchies
2. This is what happens when you forget to leave carrots for Rudolph
3. The roaming garbage man you weren't expecting
4. Your friendly neighborhood spider
5. The mysterious neighborhood scoundrel who's been doorbell ditching everyone
6. A different kind of doorbell "buzzer"
It's the little things that make life special, like watching a moose eat a pumpkin off your front porch or a rare bear toppling over your trash can outside your front door. A lot can happen at home when you're not paying attention. Good thing we have smart technology to capture the stunning and unique moments we can't.
Just like how our doorbell cameras don't miss a moment, be sure to not miss out on future doorbell videos and animals caught on camera. Be sure to subscribe to our YouTube channel!