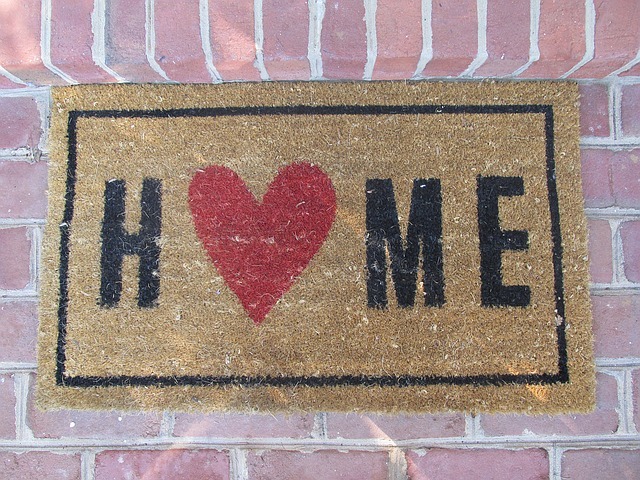 You may think you're security aware and have what's needed to protect your property, but your home may be more vulnerable than you think. To prevent any future damage or loss of property, avoid these six home security mistakes:
1. Placing a key under the doormat
At some point, everyone's put a house key under the mat or under a potted plant further from the front door. But wherever you place a spare key, it's hiding in plain sight to a burglar. If you need to leave a physical key, there are simple security boxes you can safely store it in. These are equipped with keypads that you just punch a code in to get your key. Better still, consider going keyless with smart locks. Not only will you no longer lose keys or have to change the locks, but you can let someone into your home remotely when you aren't there.
2. Leaving windows open
Sometimes, when we dash out of the house in the morning, it's easy to forget a window that's left open. This provides a great opportunity for a thief to break into your home. You may think that if it's a small window, no one can climb through, but burglars can push a pole or wire through, grabbing keys or other belongings. Similarly, leaving windows open while sleeping isn't a good idea. Instead, invest in a fan or air-conditioning to keep you cool.
3. Keeping outbuildings unlocked
People tend to focus on the security of their houses, but outbuildings can contain many valuables, such as cars, bikes, surfboards, mowers and power tools. Don't be complacent or think a thief won't be tempted by garden or sports equipment. If your garage is connected to the house, it's an easy route into the rest of the property. Lock your outbuildings and equip them with alarms.
4. Forgetting tools in the yard
If you have a habit of leaving ladders, step stools and gardening implements around your yard, a thief won't hesitate to use them to break into your home. A long handled garden tool can be used to force open an entryway. Leaving a ladder outside is virtually an open invitation to an intruder, as well.
5. Failing to protect the exterior
Not thinking about your property's vulnerable points can open you up to danger. There are many classic mistakes to avoid. First, not having fences or gates can be inviting. Also, a lack of outdoor lighting in your yard can provide cover for thieves. Having your alarm control board visible through a window — where a person can tell if it's armed — is also problematic. Don't leave your house looking dark and empty when you're not there. Keep a lamp on a timer and have a few items lying around so it looks in use to someone who peeks inside. Sticking a false alarm box or camera on the house won't fool an accomplished thief, so install some real home security to protect your property.
6. Not replacing dead smoke alarms
We sometimes focus on the intruder element, but home security includes what's going on inside as much as outside. One of the biggest measures you can take to keep your family safe is making sure you have working smoke detectors. Too often, we read about people forgetting to put new batteries in their smoke alarms with devastating consequences. Don't neglect these life-saving devices when doing a security audit on your home.
Home security can be a good thing for your family, but only when you remember these important points. Take measures to equip your property with a security system and protect your house and belongings from would-be thieves.
To learn more about improving your home security, speak with a Vivint representative.