Home improvement projects are a favorite pastime for people all over the U.S.—over 75% of homeowners complete a home improvement project each year.
Summer is the perfect time for projects around the house, with warmer weather and longer days making it easier to tackle your home improvement to-do list.
Projects that improve the look and curb appeal of your home are popular, but so are home security upgrades that make your home safer and more secure for your family.
Many projects also do both—make your home more modern or appealing while also making it more secure. If you're planning some DIY projects any time soon, consider adding projects that will also increase your home's security. This is especially important during the summer months, when burglaries increase.
If you want to improve your home and make it safer, here are our top 12 projects to help secure your home: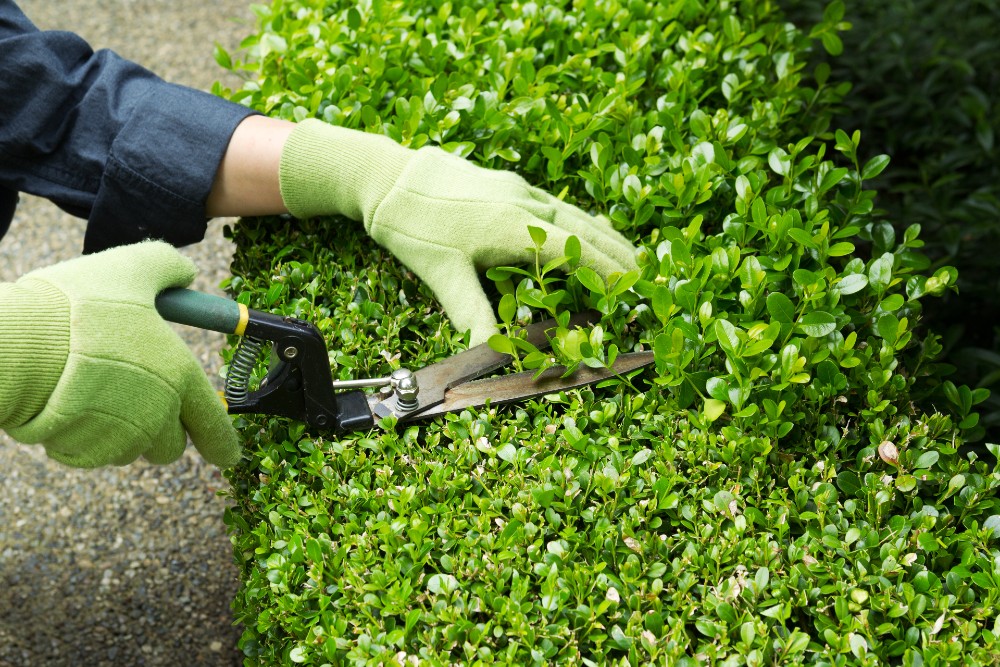 Easy home security upgrades
Install smart locks. Fun fact—34% of burglars gain entry to a home simply by opening the front door and walking in. An easy and effective way to up your home security is to install smart locks. Smart door locks are deadbolts operated using a keypad and code rather than a physical house key. They can also be programmed to automatically lock after a few seconds, so you don't have to worry about remembering to lock your front door. You can also lock and unlock your door remotely via your smartphone, eliminating the need for a spare key.
Trim your landscaping. Don't give prowlers a place to hide. Trimming back bushes, trees, and branches means potential burglars are more out in the open. An overgrown yard also gives the impression that no one is home, which also makes your home a more attractive target for break-ins.
Add outdoor lighting. A well-lit home with outdoor lighting, lights activated by motion detectors, and landscape lighting is not only great for curb appeal, but also for security. Bright lights make it easy to spot anyone on your property that shouldn't be there while also giving the impression that someone is home.
Install security cameras. Home security cameras give you eyes on all areas of your house, inside and out. Technological advancements have also made surveillance cameras better than ever. The Vivint Outdoor Camera Pro, for example, proactively protects property by alerting lurkers that they've been spotted.
Secure your windows. Windows (especially those on the first floor) are also common entry points for burglars. You can up your overall home security by ensuring your window locks are working properly, upgrading them if necessary, and even installing glass break sensors that will alert you if a window is broken. (Tip: When part of a professional home security or alarm system, a glass break sensor will sound an alarm as well as alert the company's monitoring center, who will send police if necessary.)
Install a video doorbell. Video doorbells are a must for any home security system. Video doorbells (AKA doorbell cameras) feature one-way video and two-way voice, allowing you to answer the door remotely right from your smart phone. Thanks to its built-in motion sensor, it will also alert you whenever anyone comes to your front porch, whether they ring the bell or not. Doorbell cameras are also a good deterrent against package theft.
Replace screens in windows and doors. Check your windows, back doors, and patio doors for screens that are in need of repair or replacement. A tear in a screen can be an easy entrance point not only for intruders, but for animals or pests.
Incorporate home automation. With home automation, you can automate and remotely control many of the processes and devices around your home. The devices are connected by wi-fi, and include everything from turning lights on and off, arming your alarm system, checking security camera feeds, and controlling your home's temperature, all from your phone.
Show off your dog. One survey of convicted burglars found that a barking dog is often enough to make them skip (or at least think twice) about breaking into a home. If you have a dog, let everyone know! A simple "Beware of Dog" sign is an inexpensive and easy way to improve your home security. And you don't have to have a German Shepherd or other intimidating breed, either—a barking dog, no matter how big, will create a commotion and draw attention to a burglar, which is the last thing they want.
Upgrade your front door. Want to boost your curb appeal and increase your home security? Upgrade your front door! Not only does it freshen the look of your home, but a door with a stronger door frame and upgraded materials makes your home more secure as well.
Secure your garage door. Upgrading your garage door improves your home's security and curb appeal. It's also a project with a high return on investment— most people who replace or upgrade their garage doors recoup an average of 93% of the cost. While you're at it, consider automating your garage door. When part of a smart home security system, Garage Door Control alerts you when your garage door is open, and you can also close it right from your phone.
Replace or upgrade safety alarms around the house. If you want a simple weekend project that makes your home safer, check the date on your smoke detectors. According to the US Fire Administration, smoke detectors should be replaced every 10 years. While you're at it, test your carbon monoxide alarms as well, or install them if you don't have any.