It's happened to everyone: you leave your home in a rush and are halfway down the street before you wonder, "Did I leave my garage door open?"
Not only does your garage house many valuable items, but it's also an entry point into your home—even more reason why you'd want to make sure it's secure.
With Garage Door Control from Vivint, you never have to wonder if you left your garage door open again. And if you did, you can easily close it from your phone wherever you are. Our customers love it, and they're not shy about sharing their thoughts. Read on to learn more about Garage Door Control and what our customers are saying about it.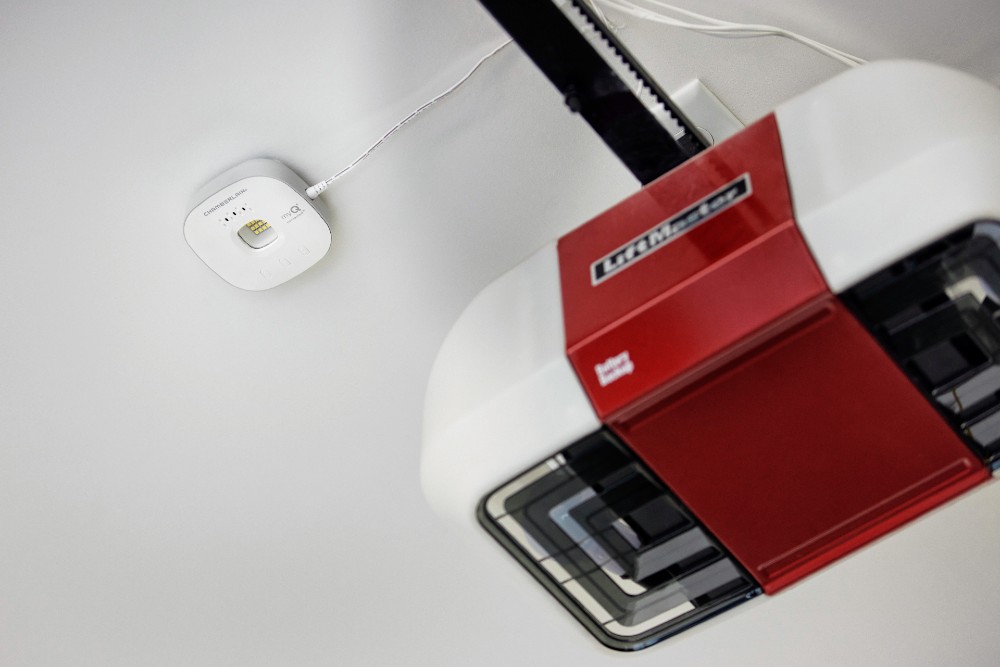 What is Garage Door Control?
Garage Door Control is a smart garage door controller that allows you to monitor, open, and close your garage door right from your smartphone. Using the same app you use to control your smart home, you can:
Know when you leave your garage door open. If you leave your garage door open, you'll receive a notification on your smartphone. You'll also get notified whenever the garage door opens, so you'll know whenever anyone is coming or going.
Open and close the door wherever you are. With Garage Door Control, your smartphone becomes a garage remote as well. Whether you need to close your garage door or want to open it, you can do it right from your smartphone, no matter where you are.
When part of your Vivint Smart Home, Garage Door Control also integrates with different components of your smart home:
Car Guard: When you pair Garage Door Control with Car Guard, your garage door will close automatically when you leave your driveway—no need to manually close your door with your garage door remote on the way out.
Hands-free voice control: Garage Door Control also integrates with your smart speaker for hands-free control of your garage door. So when you walk into the house with an armful of groceries (or kids!), you can just ask Alexa or Google to close the garage door.
Garage Door Control is an important part of your overall outdoor security system. You can check your outdoor security cameras to see what's happening around your garage door, or you can open your garage door with your phone for deliveries to help protect your packages.