In recent years, solar energy has become more and more popular as an alternative and sustainable source of power. Homeowners all over the country are increasingly turning to solar energy to meet their electricity needs—and not just those living in states that get sunshine year-round. In fact, the number of solar installations in the U.S. rose by 34% from 2020 to 2021.
And there's still plenty of solar power to go around. The U.S. has enough renewable energy resources to generate 100 times the country's electricity needs each year. Despite this, just 8% of homes in the country have solar panels installed.
There are plenty of benefits that using solar as an energy source offers, including substantial savings, environmental advantages, a favorable return on investment (ROI), and attractive tax rebates and incentives, to name a few.
If you're considering solar for your home, it's a good idea to weigh the pros and cons of solar energy before making the investment. Take a look at some of the top benefits and see why going solar is a smart choice for homeowners.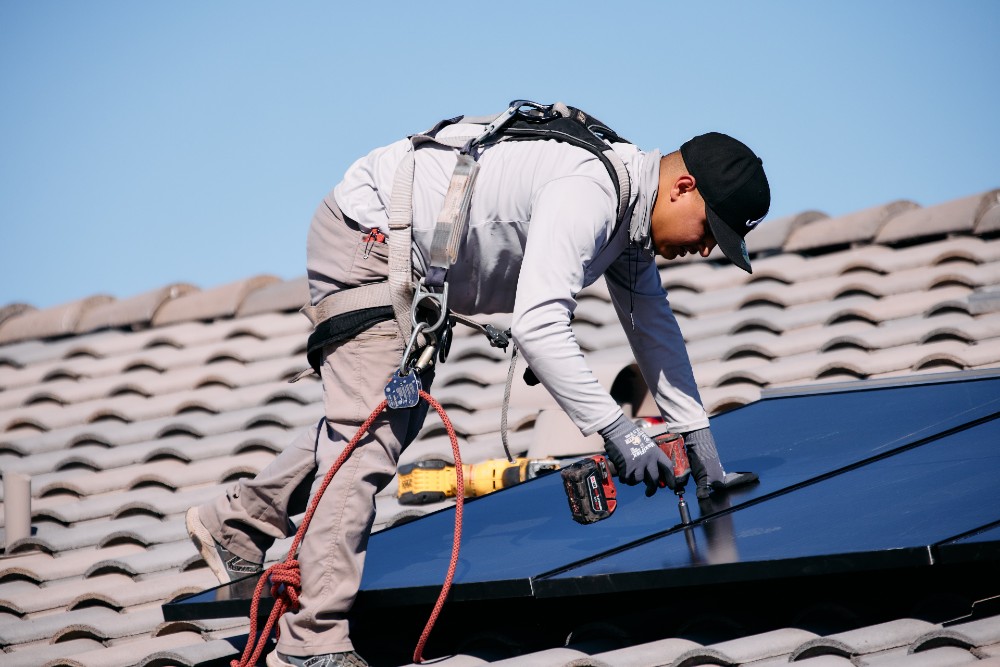 Advantages of solar energy
1. Savings
One of the biggest benefits of installing solar panels on your home is the potential for substantial savings on your energy bills.
The average household in America spends $122 each month on electricity bills, and this number can vary widely depending on time of year and location. (In California, for example, this number jumps to $210 per month.) Homes that have solar panels, on the other hand, save an average of $1500 per year on their electricity costs.
Solar power allows homeowners to generate their electricity, reducing or even eliminating their reliance on the traditional power grid. By harnessing the abundant energy that comes from the sun, solar panels power your home's appliances and devices, rather than utilizing natural gas or power from the electric company and electricity grid. Through net metering, you can also sell your unused electricity back to the grid, and your utility company will compensate you.
As a result, you can significantly reduce your monthly electricity expenses, which can be a considerable relief over the long term.