Innovation Center
If you're an innovator, an overachiever, or a trailblazer, you belong here.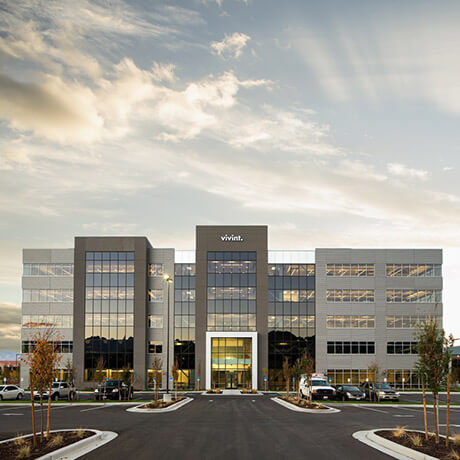 What we do here
Our Innovation Center is the heart of Vivint. This is where we identify everyday problems in the home and find revolutionary ways to solve them—even make them fun.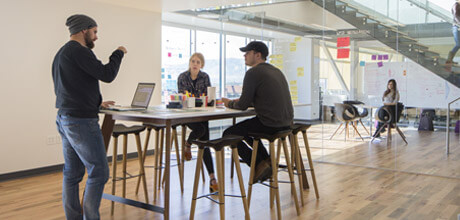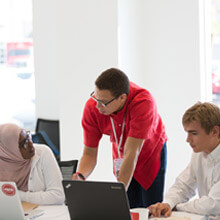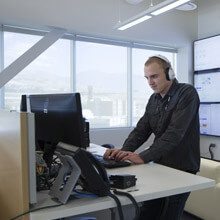 Who we work with
Employees at the Innovation Center work in a fast-paced startup environment where they develop new products, services, and businesses. Our open office promotes a highly interactive, energetic, and team-focused experience. Strolling through the building you'll see software and hardware engineers, designers, program managers, and business analysts all working together to transform ordinary homes into smart homes.
Aside from our work on smart security and home control products, we also have two consecutive innovation days every month for our engineers to work on pet projects outside their scope of responsibility. For example, our engineers have been developing new smart home features designed to help parents with autistic children.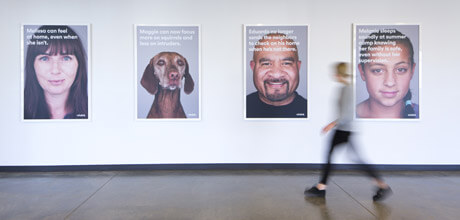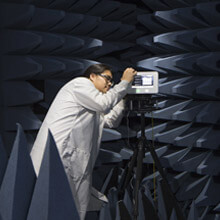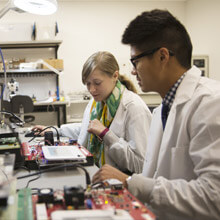 Why we're different
For starters, Vivint is a vertically-integrated company. That means we have our own monitoring, installation, customer service, product development, and engineering all in house. That level of coordination and close-knit communication helps us innovate faster than anyone else. And now this year's IPO from Vivint Solar has set the stage for a new generation of integrated smart home solutions, high-speed Internet service, and smart data storage.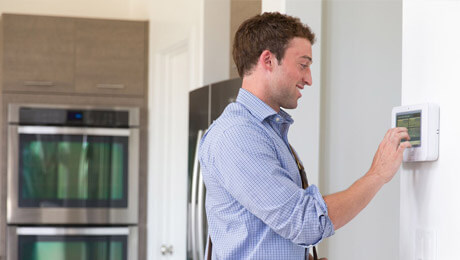 What we've built
In 2014, we launched Vivint Sky, a powerful cloud-based technology that supports all our smart home systems. Now in 2015, we're set to release a number of new products, including our doorbell camera and our local cloud storage solution, Space Monkey by Vivint.