Exclusive Offer for Sam's Club Members
Get a Sam's Club gift card plus professional installation with Vivint.
*Free professional installation (up to $199.99 value) and $100 Sam's Club gift card offers require minimum $599.99 equipment purchase and minimum $39.99/month services agreement. Equipment purchase may be financed subject to an agreement with one of Vivint's financing partners. Financing eligibility and terms subject to credit approval. Month-to-month service agreement available when equipment is purchased upfront. Additional equipment may be purchased and financed. Financing options require monthly services agreement coterminous with applicable financing agreement. Offer not valid if cancellation is requested within 15 days of installation and activation. If cancellation is requested, equipment must be made available for pickup. System supports up to six cameras subject to sufficient WiFi speeds. Without a Vivint services plan, product and system functionality is limited (including loss of remote connectivity). Speak to a Vivint representative at the phone number in this offer for complete equipment, services, and package details, including pricing and financing details. Monthly $1.48 cellular network maintenance fee applies. Taxes and local permit fees may apply. New Vivint Customers only. Products and services in Louisiana provided by Vivint Louisiana, LLC. Commercial Certificate #58280. See Vivint license numbers here. Vivint is solely responsible for the fulfillment and distribution of the Sam's Club $100 gift card offer.
Make your home a safe haven with Vivint—the industry's
best in home security. Just a few of the features you get:
Top-tier home security system with the latest technologies available.
Top-tier home security system with the latest technologies available.
Smart home automation features for a more robust security system.
Smart home automation features for a more robust security system.
One system where everything works together, controlled from a single app.
One system where everything works together, controlled from a single app.

Doorbell Camera Pro

Kwikset Smart Lock

Element Thermostat

Outdoor Camera Pro

Ping Camera

Smart Drive

Garage Door Control

24x7 Monitoring
Doorbell Camera Pro
Our doorbell camera automatically detects packages and uses light and sound to actively deter package thieves. With two-way talk, it also lets you answer the door from anywhere. And the app gives you quick access to your locks and garage door so you can let in the good and keep out the bad.
Kwikset Smart Lock
No more keys. With unique access codes everyone in the family—or even visitors—can come and go while your home stays secure. Control your locks when you're away using the Vivint Smart Home app. And with one-touch lockup, you can control your security system, lights, and locks with the touch of a button.
Element Thermostat
With the Element you get smart temperature control that perfectly blends comfort and energy savings. It automatically adjusts temperature based on home occupancy, and you can change settings manually from anywhere with your smartphone—potentially saving you up to 12% on your energy bill.
Outdoor Camera Pro
The Vivint Outdoor Camera Pro is the only surveillance camera that intelligently identifies and automatically deters true threats. It doesn't just record activity—it helps prevents crime. It's like having your own personal security guard patrolling your home around the clock.
Ping Camera
Ping, the world's first indoor camera with true two-way communication, keeps you connected to your family. View live and recorded video when you're away using your smartphone. And if you're home, call out to speak to family members with the press of a button.
Smart Drive
Nothing gets by you with Vivint Smart Drive. Save 24/7 video footage from up to four security cameras including indoor, outdoor, and doorbell to get a complete picture of your home's interior and exterior. Save footage for 30 days and easily browse minute by minute using event markers.
Garage Door Control
With all of the coming and going at a busy home, it's nice to know you don't have worry if the garage is open. Using the garage door controller, manage your garage using the Vivint Smart Home app and receive notifications if your garage door is open or if it failed to close. Left open? No problem. Close it from anywhere with your smartphone.
24x7 Monitoring
We take protecting what matters most a step further with our award-winning, 24/7 customer monitoring and support. Our smart home specialists are just seconds away, ready to respond to a potential emergency and send first responders when you can't be reached. If you're home, contact us through the convenient two-way talk feature on your Smart Hub.
"I don't worry about my home because I know Vivint is watching over it."
Daniel C. | Lakeland, GA.
A safe, secure home and the peace of mind that comes with it is only a phone call away.
We promise. We'll keep you on the phone just long enough to answer your smart home technology and automation questions—and help you personalize a system with features that fit your home, needs and lifestyle.
Don't stress over the price of peace of mind. We'll review payment options to fit your budget. Think of it like buying a new cell phone: 0% equipment financing and a low monthly service fee that guarantees 24x7 monitoring and support.
That means no DIY headaches. Our Smart Home Pros make sure all of your devices are installed properly and work together seamlessly. And our job's not done till you understand how to operate your home security system.
The industry's buzzing about the benefits of home security with Vivint. The reviews say it all.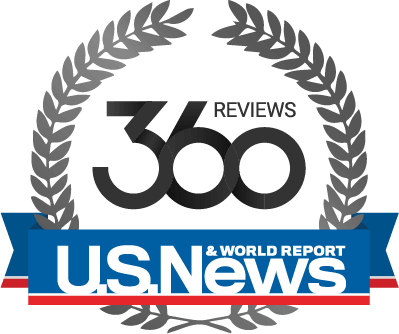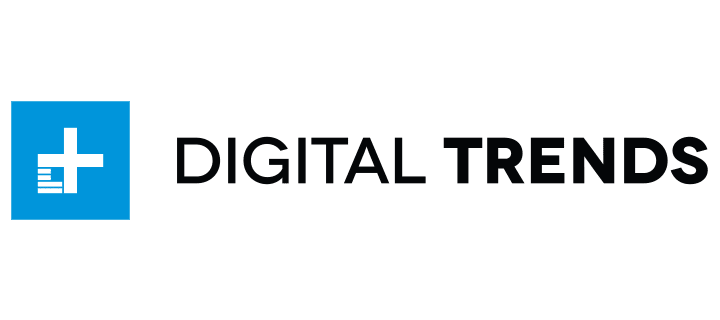 With a home security system from Vivint you get the most advanced products, complete control from anywhere, and the peace of mind that comes with 24x7 monitoring and customer support.
Security combined with smart home automation creates the most dependable, advanced home security possible. It's why we develop smart home tech products and integrate with smart products from companies like Google and Amazon. A smart home is a secure home.
One of the best features of a Vivint system is how everything works together. That means all of our security and automation products like locks, cameras, lighting, and thermostats connect on a single platform. Control your entire system from one app on your phone or the hub located in your home.
We're here to help you protect your home. Call now.
What our customers are saying

.
Vivint is like a cell phone. When you first get it it's like a new toy. Then it becomes a convenience. And finally, a necessity that you wonder how you managed without it.
Vivint's app is effective and always works. We were even able to keep an eye on our home during a trip to India. If you have wifi, you have an eye on your home. It's that simple. This is peace of mind, professional-grade!
From sale to installation, each of their staff did a great job finding out exactly what I needed at my home. Vivint keeps my home safe at all times.
Ready to turn your home into a smart home? Call now to get started or fill out the form.
Vivint, Inc. ("Vivint") is not affiliated with or endorsed by Sam's Club. Vivint is solely responsible for the products and services advertised and sold by Vivint. Sam's Club has no obligation to perform any responsibilities of Vivint, and Sam's Club does not guarantee Vivint's performance of Vivint's obligations.