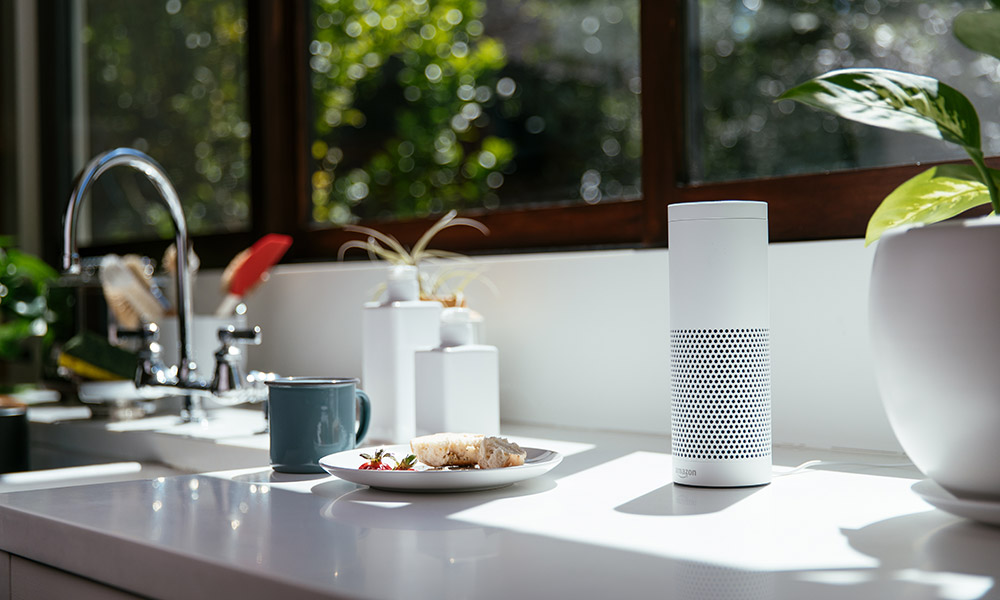 Just when you thought home tech couldn't get much smarter, along came Amazon Echo. With its hands-free voice activation, it connects you to a host of services available at your command.
Use smart tech
A cylindrical black device, the Amazon Echo is sleek and intriguing on many levels. The clever technology behind it enables you to instruct a virtual assistant — named Alexa — to provide access to a whole range of services and functions. The device can play music, give weather updates, provide all the latest news and heaps of information, facts and stats.
Improve connectivity
Echo also works in harmony with smart home devices to help you effortlessly control your home. Having the Echo completes the smart home experience in so many ways. When integrated with Vivint, you can manage the system by speaking to Alexa. This makes it such a wonderful labor-saving device, particularly if you're busy working or completing daily tasks. Speak to Alexa when preparing a meal or changing the baby's diaper. That's how dynamic this is.
Ask questions
Imagine saying, "Alexa, ask Vivint to lock the front door," and the command being carried out automatically, or asking, "What will the weather be like tomorrow?" Even, "What movies are playing locally?"
Asking questions and giving commands is easy with voice activation. Echo can hear you from across a room or over music and noise. Save yourself the walk to switch on a lamp or adjust the thermostat on your heating system from the comfort of your armchair. Just activate the Echo by saying, "Alexa." Then, instruct it what to do, or ask a question.
Get a complete smart home
Vivint already works with the Vivint Smart Thermostat thermostat, so you can bring climate control into your smart home. But now, use your voice to have Alexa adjust the temperature for hands-free convenience. Also, control your playlists hands-free through an online streaming service. Meanwhile, you could get Alexa to add items to your shopping list, update your calendar, adjust alarms setting, lock your garage door or control the lights around the home, leaving you free to do whatever else you wish.
It's amazing to manage so many aspects of the home by simply speaking aloud. We're excited to see how this home tech will develop and progress even more in the future, making life easier
Discuss your smart home options with a Vivint representative today.