When it comes to security systems, most people focus on the inside of their homes. This is important, but there's much more to your home than what's between the walls.
Don't forget that the outside of your home, which includes your yard, driveway, and vehicles, is also vulnerable to theft and damage. While your home has doors, walls, locks and other forms of security to protect it, many driveways and yards (both front and back) don't have the same barriers or levels of protection to discourage theft and property damage.
So what's the best way to keep your car and your property safe? Vivint Car Guard and the Vivint Outdoor Camera Pro. These two devices work in tandem to keep your car and home safe and sound. 
Take a look.
Protecting your car with Vivint Car Guard + Vivint Outdoor Camera Pro 
For Americans, cars are a way of life. But surprisingly enough, our vehicles sit parked about 95% of the time.
Despite so much time spent parked, many cars don't have somewhere safe to park. Instead, they sit in driveways or on streets, making them more vulnerable to theft or break-ins. In fact, driveways are one of the top three places cars are most likely to be stolen from. And since most households park at least one car outside, your cars aren't as protected as your home.
One of the best ways you can keep your car safe—no matter where it's parked—is with Vivint Car Guard.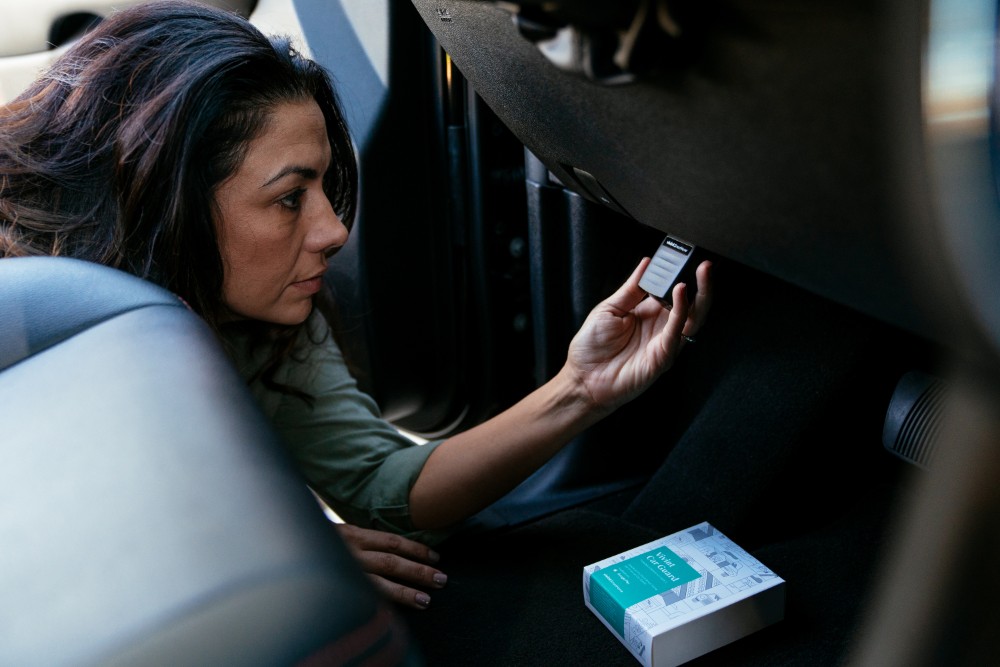 Car Guard
The Vivint Car Guard is an app-based car security system that lets you protect both your car and home with a single app. It lets you keep track of your car wherever it's parked with features like:
Location tracking. Using your Vivint app's in-app map feature, you can see the location of your vehicle if it has been towed or stolen. It also helps you know where family members are.
Tamper alerts. If you've ever had a car towed or dinged in a parking lot, you know how frustrating that can be. With tamper alerts, you'll know if your car is being stolen, towed, or bumped. Best of all, you'll know fast—in as little as 3 seconds, you'll be alerted if your car is disturbed, so you can take action quickly.
One of the best features of Vivint Car Guard is its integration with your smart home. This allows you to extend all of the benefits of your home security system to your car. You can set up your smart home's lights, sensors, and outdoor camera to protect your car too.
Vivint Outdoor Camera Pro 
The Vivint Outdoor Camera Pro and Car Guard are the perfect combination, working together to keep an eye on your car.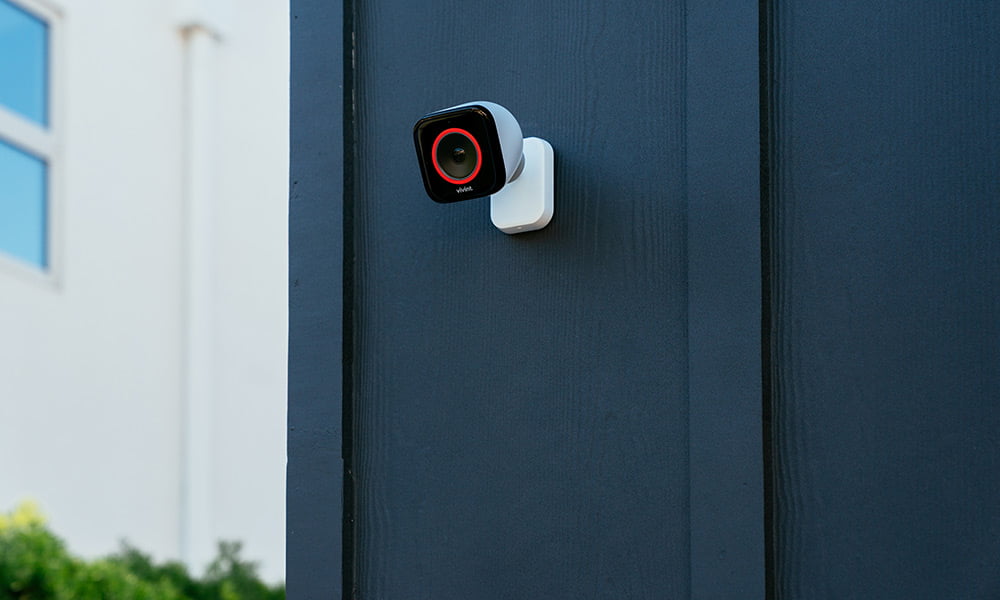 The Vivint Outdoor Camera Pro has its own set of impressive features that deter burglars. It's the only outdoor camera on the market with Smart Sentry, an AI-powered feature that identifies lurkers and lets them know they've been spotted. Here's how it works:
Using motion detection, Smart Sentry detects a lurker on your property. The auto-recording feature also kicks in, providing you with the opportunity to review footage later.
The LED ring around the camera illuminates and a warning tone is played through the camera's 60 db speaker, drawing the lurker's attention and letting them know they've been spotted.
When your outdoor security camera detects activity, it also notifies you via your Vivint app. You can view your footage right from your phone, and the camera's HD clarity and night vision gives you a clear view day or night.
Like Car Guard, the Vivint Outdoor Camera Pro integrates with your smart home system for comprehensive protection of your entire home, all from one single app. 
The perfect pair for security 
Together, Car Guard and the Vivint Outdoor Camera Pro are the perfect combination to keep both your car and property safe. Just like your motion, door, and window sensors inside would trip your security alarm, Car Guard can alert your Vivint Outdoor Camera Pro to deter a thief.
Let's say a thief spots your car parked in the driveway. It's late at night and your lights are off inside—the perfect time for a thief to steal a car unnoticed. He tries the door handle, which immediately kicks Car Guard into action. And since your Car Guard is connected to your Vivint Outdoor Camera Pro, your security camera goes to work as well. Smart Sentry illuminates the LED light on the camera and plays a loud warning tone. Suddenly, the thief knows he's on camera. Not wanting to chance it, he takes off.