Your car is an important part of your life. Whether you use it to commute back and forth to work, pick up the kids from school, or run your daily errands, chances are good you're in your car quite a bit. In fact, people in the United States spend more than an hour in their car each day, on average.
When you rely on something as much as your car, naturally you want to make sure it's protected.
You may be thinking, "That's why I have car insurance!" True, car insurance helps cover costs of various problems or issues. But this coverage applies to events that have already happened, such as an accident or vehicle theft.
What if there was a tool that allowed you to protect your car before these events occur?
Enter Vivint Car Guard.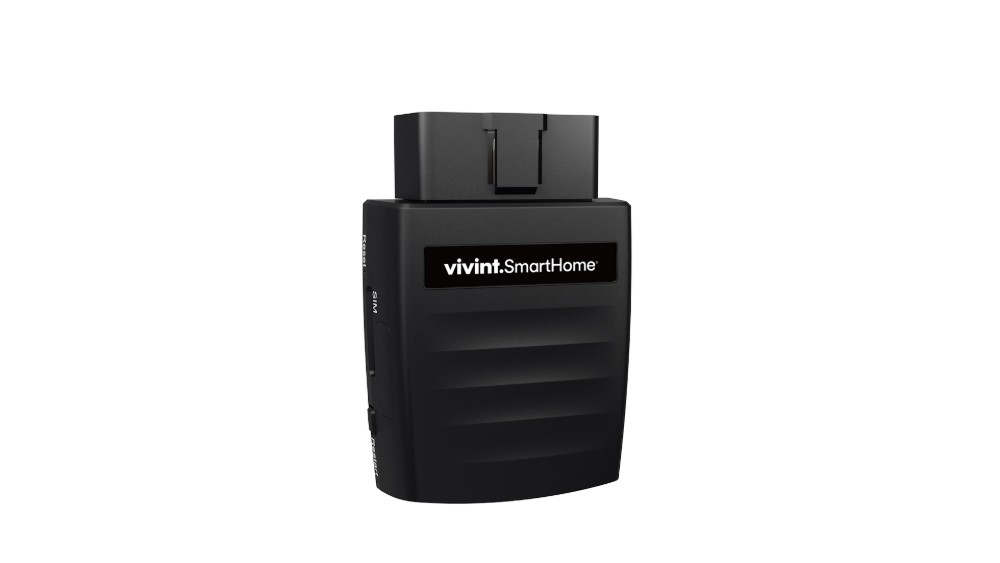 What is Vivint Car Guard?
Vivint Car Guard is an app-based vehicle protection service that lets you protect both your car and your home from a single app. It integrates with your smart home and also provides vehicle tracking, tamper alerts, driving statistics, and diagnostics.
Car Guard installs quickly and easily into your car's existing OBD-II port. The OBD-II, which stands for Onboard Diagnostics II, is essentially a computer within your vehicle that monitors emissions and various data on your car.
All cars manufactured after 1996 are required to have this port, so if your car is a 1996 or newer model, it's compatible with Car Guard.
What can Car Guard do for your cars?
With Vivint Car Guard, you can keep an eye on your car, monitor usage and driving, and stay on top of maintenance, just to name a few.
Take a look at how Car Guard helps you protect and manage your vehicle:
Manage everything from a single app
Use the same app to manage your Vivint Smart Home and your car. You can access the valuable data provided by Car Guard within the Vivint Smart Home app, so you can check up on your home and car from a single location.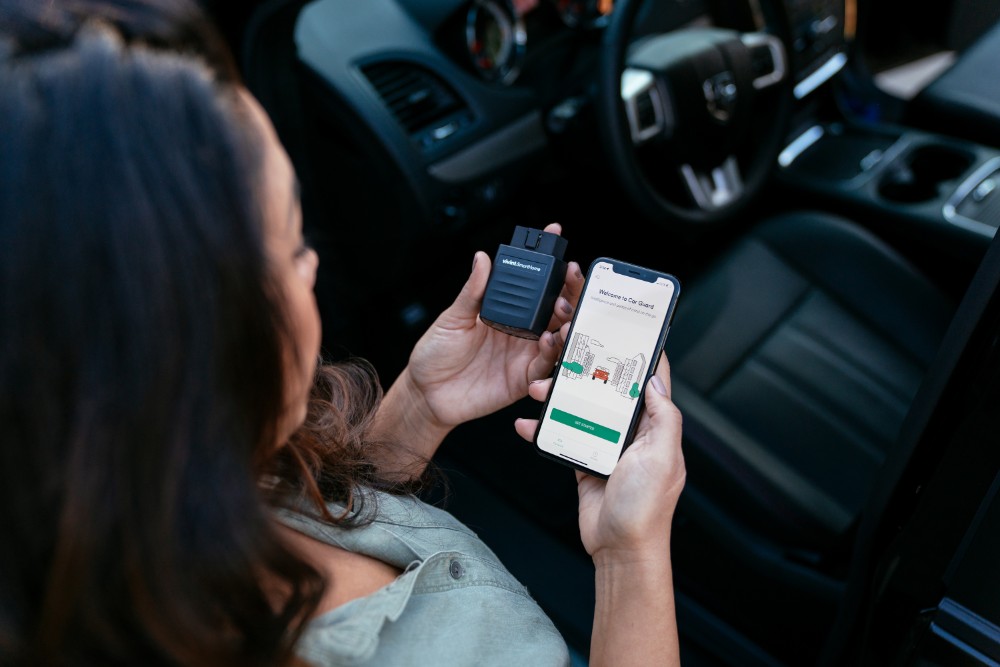 Provide diagnostics
The average American puts 13,474 miles on their car each year. Because cars aren't meant to last forever, all that driving means that eventually parts of your car will start to wear out. One of the most frustrating aspects of car ownership is hearing a sound or seeing a light appear on the dashboard and knowing that it means something isn't quite right with your car—but not knowing what exactly that problem is.
Vivint Car Guard's diagnostic tool helps you monitor the health and performance of your vehicle. You'll get reminders for routine maintenance as well as alerts for potentially more serious mechanical issues.
Alert you if your car is tampered with
Have you ever gone to your car in a crowded parking lot only to find that you've been hit, but no note was left? Or, maybe you parked your car in a "no parking" zone and got towed. These frustrating and costly situations can leave you feeling helpless and wishing you had eyes on your car at all times.
With Car Guard's tamper alerts, you'll always know if your car is being bumped, towed, moved, or even stolen. These notifications will help you take quick action so you can avert a crisis or get the information you need to file a claim against another driver.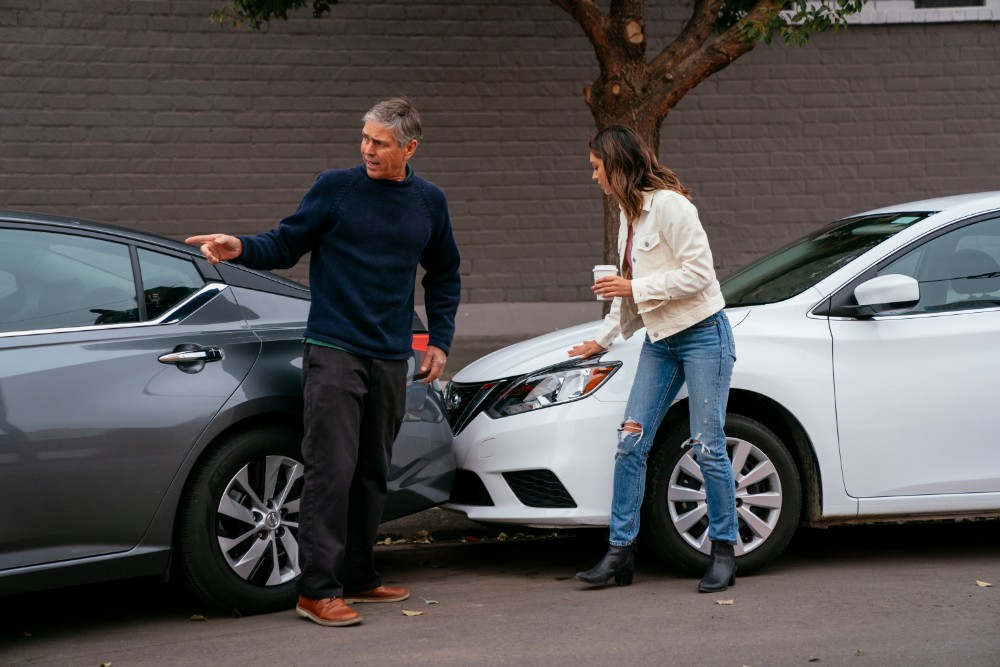 Get trip details and statistics
Car Guard also provides you with details of your trips, including how far the car was driven, average speed, date and time the trip was started, and even harsh braking or rapid accelerations. This feature is a great tool to help you monitor the habits of teen drivers in your home (or even your own).
Track your vehicle's location
The location tracking feature means you always know where your car is located. Using the in-app map, you can pinpoint the location of your vehicle in the event it is towed, stolen, or if you want to find out where family members are. This not only provides you with helpful information, but can also assist law enforcement or emergency personnel if your car was stolen or involved in an accident.
Integrate with your smart home
Parking your car in the driveway carries a certain amount of risk. But when you integrate Car Guard with your Vivint Smart Home, you can extend your home's security features.
For example, you can configure your security settings to activate outdoor lighting or video recording if your car is tampered with.
You'll even get a notification right on your phone so you can assess the situation and contact authorities if needed.
In addition to security, you can integrate with your smart home for convenience. By setting a geofence around your home, for example, your smart home can tell when your car is approaching and turn on lights and unlock your door in preparation of your arrival.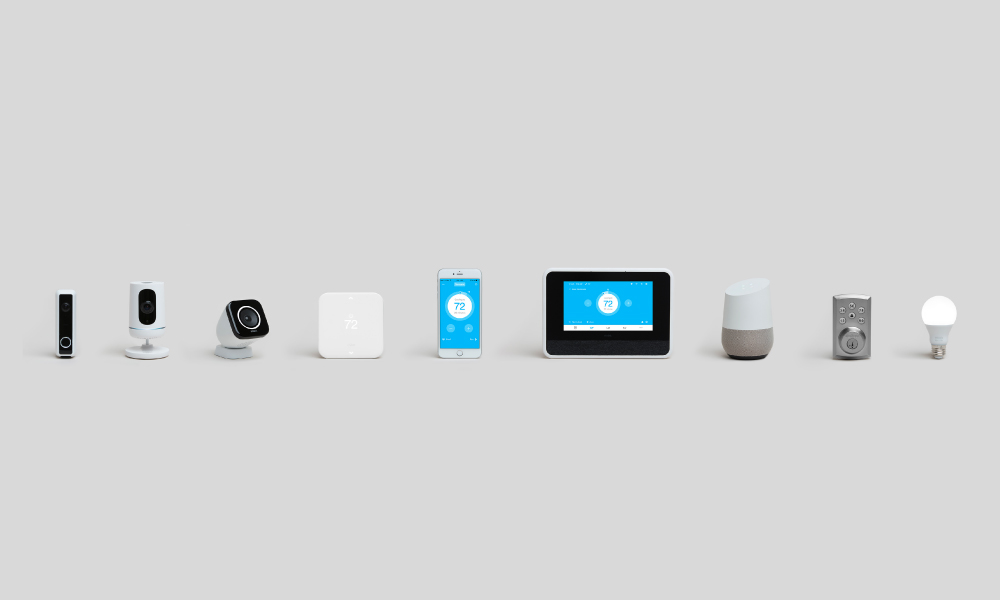 Keep tabs on your car with Vivint Car Guard
From tracking your location to helping you stay on top of maintenance, Vivint Car Guard rounds out your smart home system to make it easier than ever to manage both your home and car.
To see how Car Guard can fit into your family's smart home, contact our Smart Home Pros at 800.646.1469 today.