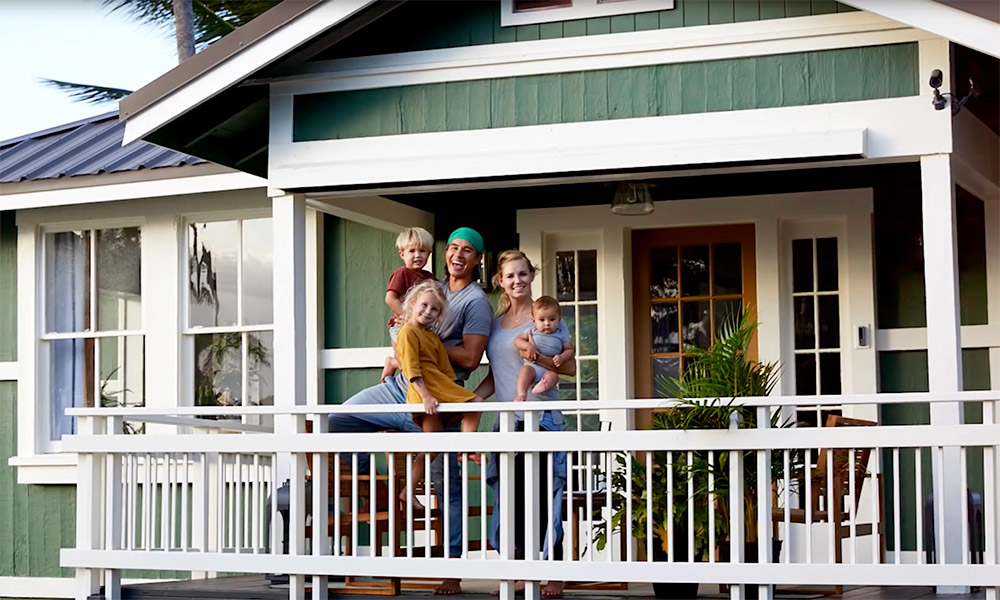 They're home! After three years of exploring the world, the Bucket List Family traveled home to their newly remodeled house in Hawaii. Watch the emotional experience in the season finale of Traveling Home.
Before the Gees—the Bucket List Family—caught a glimpse of their new home, remodeling experts Andy and Candis Meredith were busy putting the finishing touches on the house they've been working on for the past eight weeks.
The living room and dining room were the final rooms to receive a makeover. These rooms incorporated elements of all the Gees' world travels.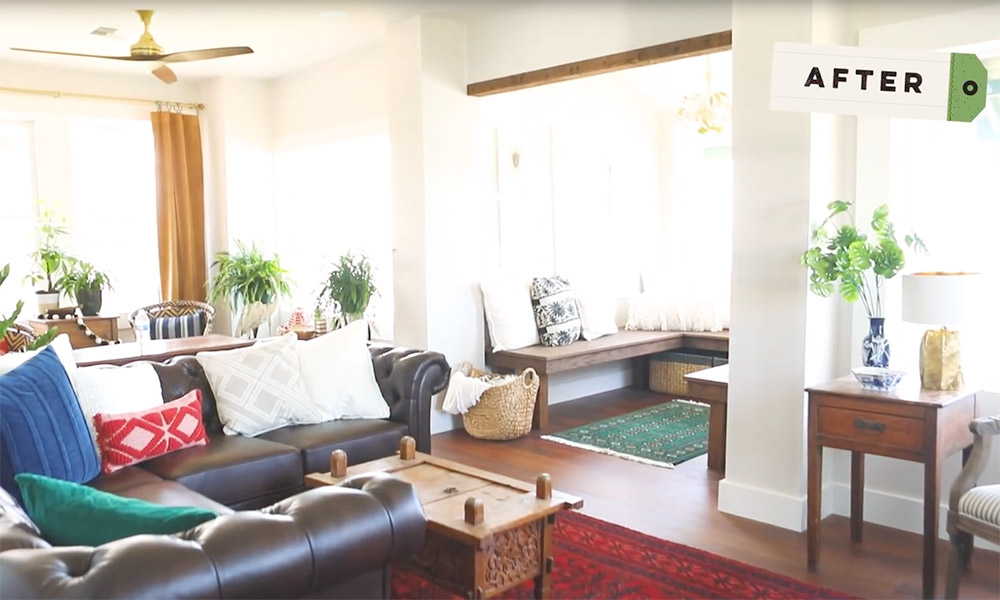 The remodeling team removed closets from the former room to create a larger, more open space. They also added a nook that overlooks the ocean. The new living room and dining room area is open, bright, and feels world traveled.
One subtle element Candis incorporated into the room was splashes of red, green, and blue—the colors in the Bucket List Family's logo. See how it turned out:
Coming home to a smart, safe, and efficient home
If you've traveled for any length of time—let alone three years—you know there's nothing quite like the feeling of safety and security that comes from being in your own home.
For the Gees, having a place to call their own and settle down was an emotional experience.
Each room in the Gee's home, as well as the exterior, was transformed to reflect their experiences in the countries they visited. The result is a home that, well, feels like home for the Gees.