With Thanksgiving right around the corner, millions of people will be preparing feasts to serve to their family and friends.
Because nothing puts a damper on a holiday feast quite like food poisoning, it's important to be extra-vigilant about food prep safety.
Set the stage for safety
The risk of contamination isn't the only thing you'll need to be careful about as you cook for Thanksgiving. With the oven on, the deep fryer going, and stove burners running at full blast, it's no wonder the number of house fires that occur in the kitchen doubles1 on Thanksgiving.
You can protect your kitchen from fire with a few simple reminders:
Never leave the stove unattended
Unattended cooking is the leading factor2 in Thanksgiving Day fires, so make sure you never leave the stove unattended.
This can be difficult if you're entertaining on Thanksgiving. Thankfully smart home features can help. Someone at the door? Use the smartphone app to check your doorbell camera to see who's at the door, then let them in via the app — all without leaving your cooking unattended.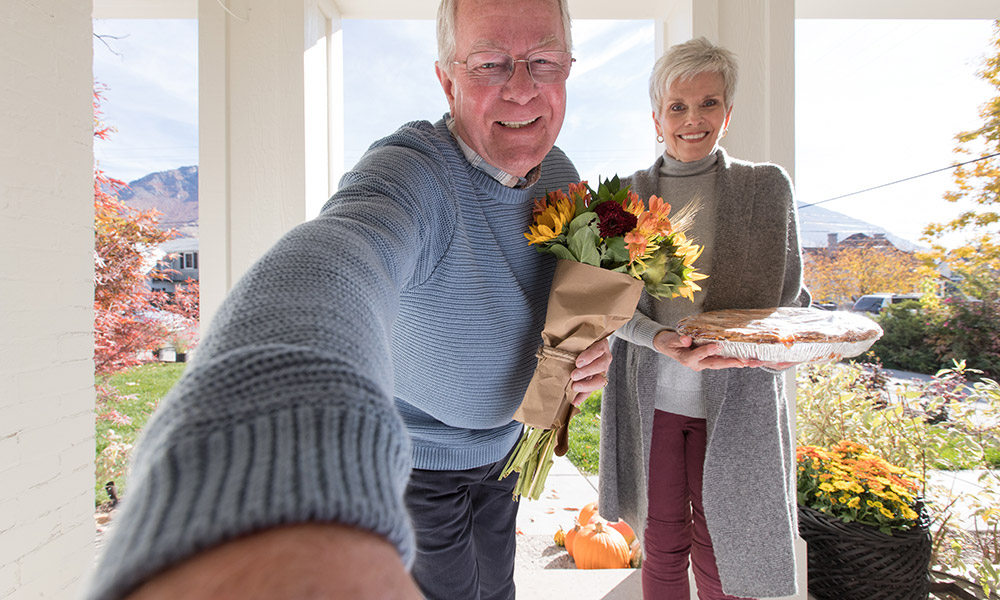 Test your smoke alarms
Before you start cooking, test your smoke alarms to make sure they're all in working order. For added security, a professional monitoring service can watch over your home while you're sleeping or away, and alert the proper authorities if your smoke alarm goes off.
Food prep safety
Stay clean
A clean kitchen (and clean hands) are essential for food safety and can prevent most instances of food poisoning. Make sure you wash your hands before and after handling food. This is especially important when handling raw meat, so don't stuff your turkey and then start arranging the vegetable platter without washing your hands with soap and warm water.
Keep your surface areas clean, too. Make sure you wipe them off with a bleach wipe or cleaner before and after preparing food.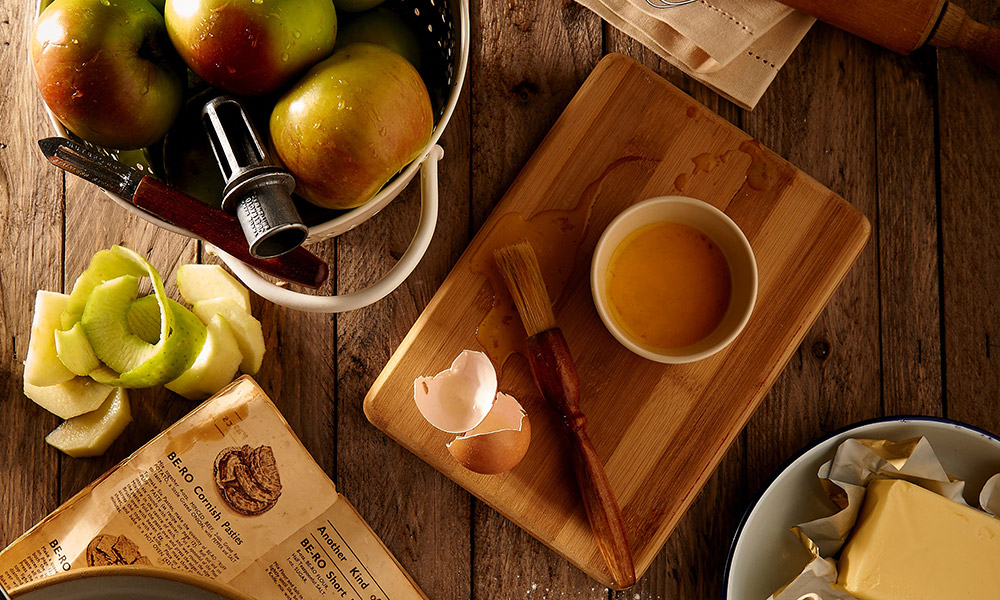 Thanksgiving Quick Tips
Cook turkey until internal temperature in breast, wing, and inner thigh is 165 degrees.
Put leftover food away within two hours of serving.
Eat leftovers within four days or freeze them.
Defrost safely
When it comes to thawing out your turkey, there's a right way and a wrong way. Your turkey can defrost safely in the refrigerator or a sink of cold water (make sure to change the water every 30 minutes).
Avoid letting your turkey thaw in room temperature on the counter; bacteria can grow as it thaws.
Take temperatures the right way
You can tell when a lot of things are finished baking when they begin to brown around the top or edges, but that won't fly with your turkey. Here's how to make sure your turkey is safe to take from the oven:
Use a thermometer. The turkey isn't safe to eat until its internal temperature reaches 165 degrees. Use a food thermometer to properly check the turkey's temperature.
Take the turkey's temperature in three spots. If the turkey's temperature is 165 degrees in the thickest part of the breast, wing, and inner thigh, it's finished cooking.
Don't forget the stuffing. Bacteria can live in the stuffing if it hasn't reached 165 degrees, so make sure you take its temperature as well.
Give your turkey a rest. Once your turkey is ready to come out of the oven, let it set for at least 3 minutes before you begin carving. This allows it to continue to cook, and the hot temperature kills any harmful germs.
Store leftovers before they go bad
Pretty much everyone agrees that leftovers are one of the best things about Thanksgiving dinner. Make sure you put leftovers away quickly and properly so you can continue to enjoy them, even after the feast.
Follow the two-hour rule
Food can safely be left at room temperature for about two hours. After that, bacteria begins to grow and can cause food poisoning. Make sure you start refrigerating or freezing your leftovers within that two-hour window.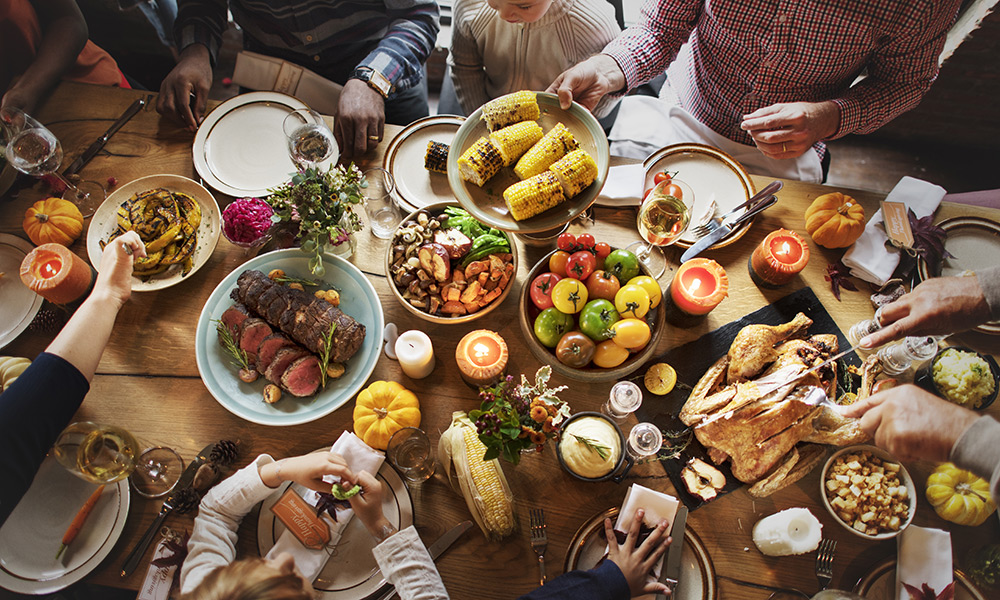 Store in clean, separate containers
Instead of covering a half-empty dish with plastic wrap and calling it good, store your leftovers in clean plastic or glass containers. You can also use plastic bags, which is convenient for turkey.
Reheat sparingly to retain flavor
To keep your leftovers tasting great, only reheat the amount you're going to eat. Heating up the entire container isn't unsafe or unhealthy, but repeated heating and cooling can zap food of moisture and flavor.
Refrigerate or freeze
If you're going to eat your leftovers within four days, keep them in the refrigerator. Any longer than that, and they can start to grow bacteria.
If you have a lot of food leftover or don't think you can go through it within four days, freeze it. Your leftovers will stay good in the freezer for a long time, but they'll taste the best if they're eaten within three months.
By following these few simple safety tips, your Thanksgiving Day feast will be both delicious and safe.
More Thanksgiving Resources
---
Sources
1 Administration, U.S. 2017. "Data Snapshot: Thanksgiving Fires In Residential Buildings". U.S. Fire Administration. Accessed November 18 2017. https://www.usfa.fema.gov/data/statistics/snapshot_thanksgiving.html.
2 " NFPA - Thanksgiving Fire Safety ". 2017. Nfpa.Org. Accessed November 18 2017. http://www.nfpa.org/Public-Education/By-topic/Seasonal-fires/Thanksgiving-safety.