Key takeaways
New Mexico had the highest burglary rate from 2011-2021 (7,244 per 100,000 residents).
New York residents lost the most to property crime from 2011-2021, with nearly $1.7 trillion in value stolen and only 8% recovered.
Santa Ana is the most dangerous city at night, with burglaries occurring 34% more at night than during the day.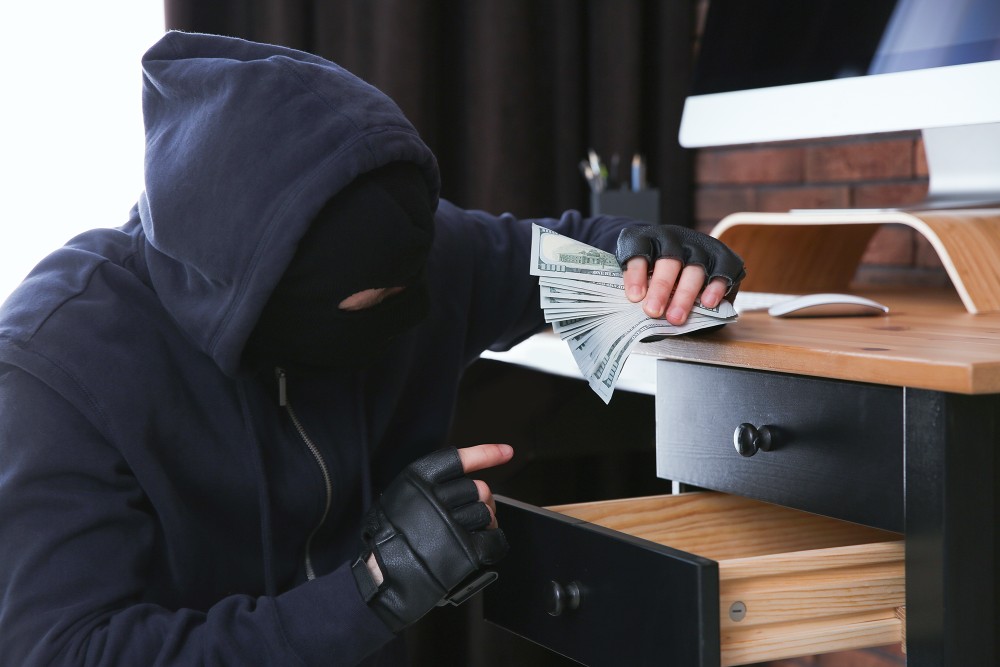 Exploring property crime in the U.S.
No matter where you live, property crime is a persistent issue in communities nationwide. Understanding statistical trends regarding particular crimes in your area can help guard against becoming a victim. This guide provides a comprehensive overview of property crime in the U.S. over a decade.
Using the FBI Crime Data Explorer, we analyzed national, state, and city data from 2011 to 2021 to identify property crime trends. Join us as we shed light on where your belongings are the most—and least—safe, so you can know how to defend yourself and your loved ones against these crimes.
A decade of property crime nationwide
Starting with the big picture, let's look at property crime rates across the country and the cost of the items that criminals often target.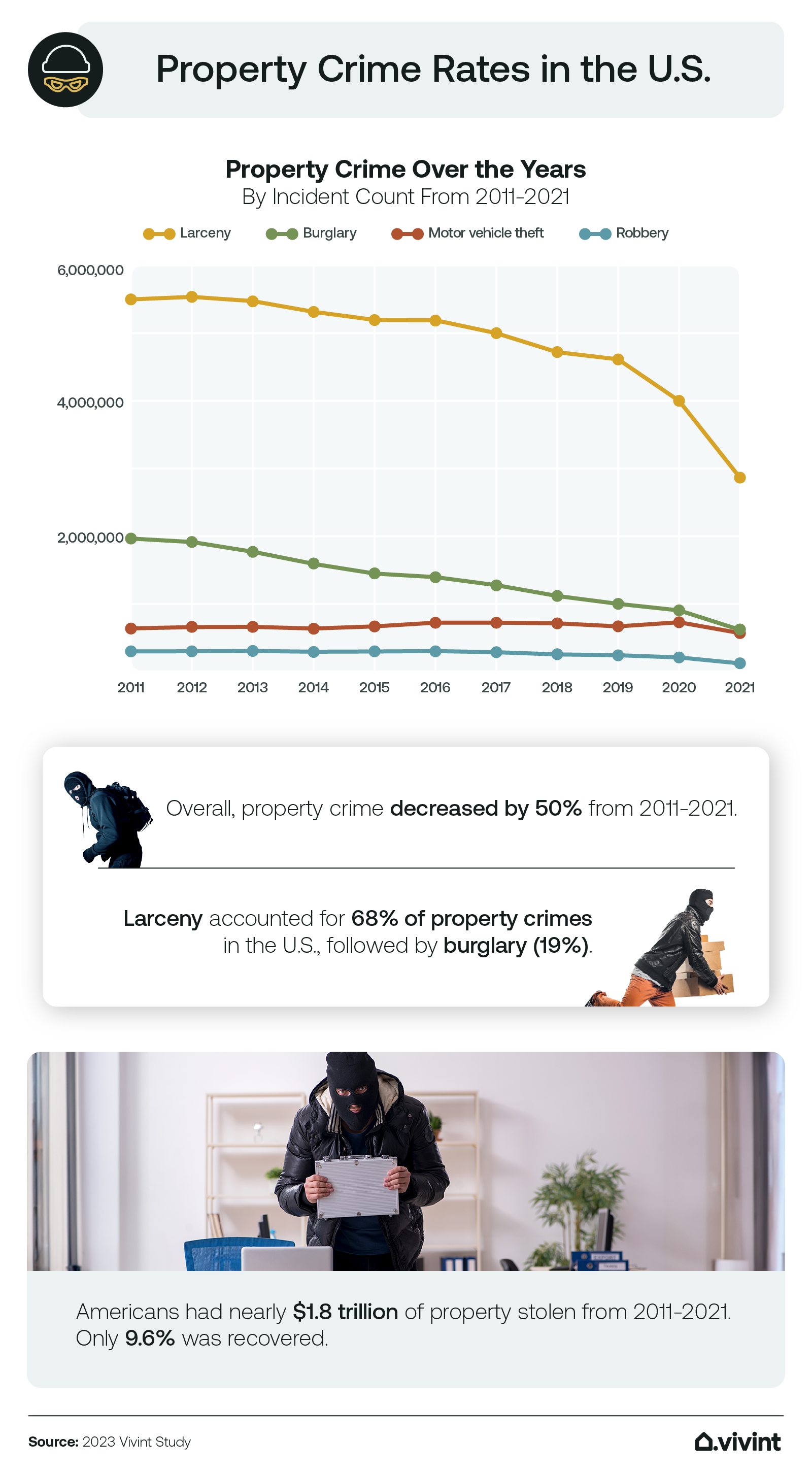 Overall, the most common type of property crime was larceny, defined as the theft of personal property without the use of force. Larceny accounted for 68% of reported property crime incidents. Burglary, defined as unlawful entry with the intent to steal, was the next most common property crime at 19%.
But it's not all doom and gloom: From 2011 to 2021, the overall property crime rate in the U.S. decreased by 50%. Even then, the value of stolen goods and assets during this period was astounding, totaling around $1.8 trillion. Unfortunately, victims recovered less than 10% of those losses.
Let's take a closer look at that $1.8 trillion and see exactly what criminals stole during this period and the cost of these crimes.