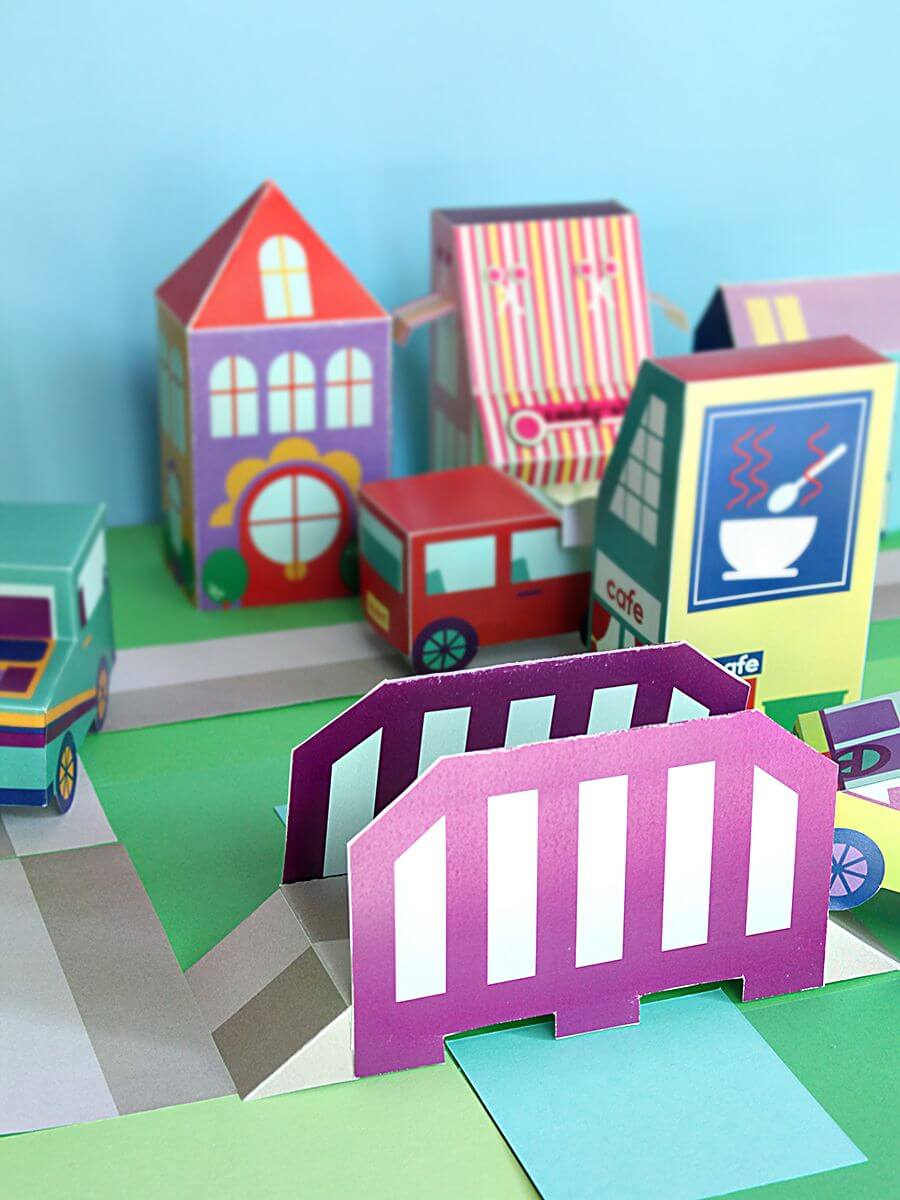 This week's printable features the roads you need to fill out your neighborhood and get your little cars out of town! Some of my favorite summertime memories are my family's annual road trips to see my grandparents who lived several states away from us. It was full of so many of those classic road trip moments.
My parents always made sure to stop at most of the scenic rest areas – where we'd fill our water bottles, stretch our legs, and marvel at the historic plaques that peppered those places. Of course, there were scenic overlooks with panoramic views and windy vistas too. Roadside attractions were mainstays as a kid – whether it was Al's diner, hole in the wall rock shops, or our favorite of all time: Wall Drug. Can I get a shout out for Wall Drug everyone? Do you know it? Though we always drove by Mount Rushmore, we only stopped every couple of years. I guess it's not that interesting when you get to see it "regularly".
Of course, there were also the family-friendly hotels. On a tight professor's budget, sometimes our hotel options were as interesting as the roadside attractions. I remember sagging beds, lots of outdoor pools, and several flashbacks of crazy 70's bedspread patterns – or carpets, or maybe both! Now that I have a child, I see those trips and hotel stays in a whole new way – I don't know how we all survived with such happy memories. But I'm choosing to ignore the brother-sister fights and lack of sleep!
Print out your bridge and roads – (I suggest several copies of the road!) and you can chart your own road trip adventure. Add some of these vehicles if you haven't printed them already: