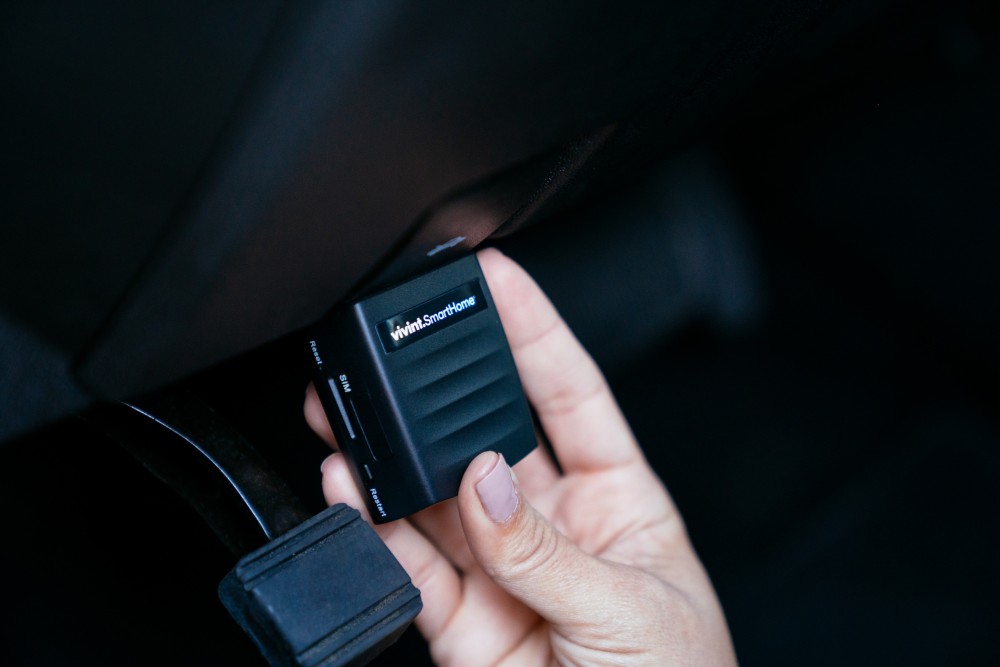 According to the National Highway Traffic Safety Administration, a car is stolen in the United States every 40 seconds. Not only that, but it takes a savvy thief less than a minute to get into a car–even if it's locked.
For most of us, our cars are valuable and necessary parts of our daily lives. So how can we protect them from theft?
Vivint Car Guard to the rescue. Car Guard helps protect your vehicle with the same platform you rely on to keep your home safe–but that's just the beginning.
Take a look at how Car Guard helps you stay in the know when it comes to everything you need to know about your car.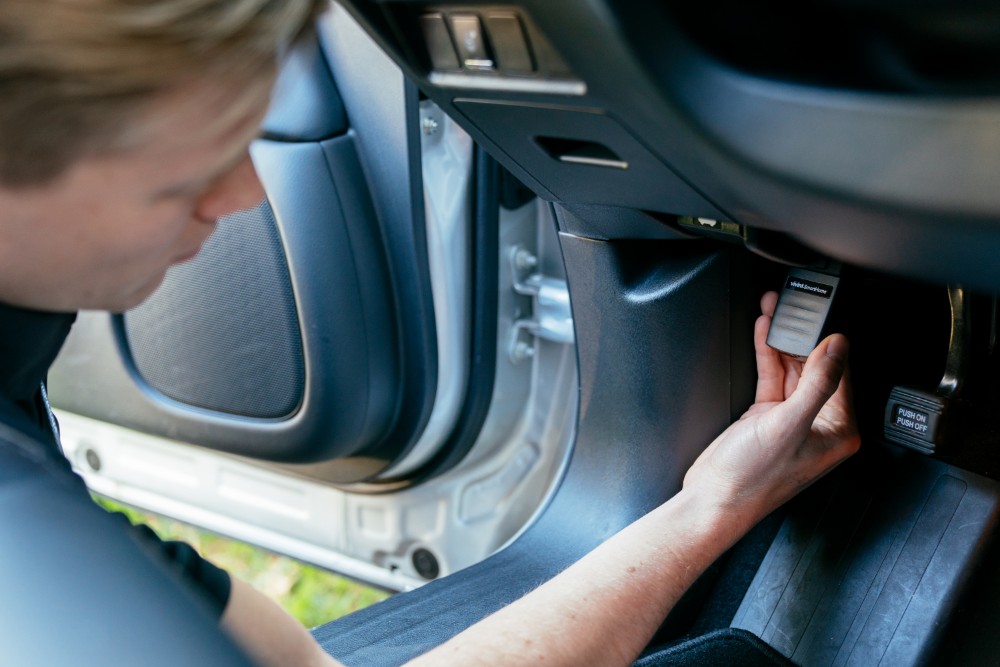 How Vivint Car Guard works
Vivint Car Guard is an app-based service that monitors and helps you protect your vehicle that can do the following:
alerts you when your vehicle is bumped or moved
informs you when you're low on fuel or in need of routine maintenance
provides information on your driving
diagnoses mechanical issues
So how exactly does it work?
Vivint Car Guard is a small device that plugs directly into your car's OBD-II (Onboard Diagnostic II) port. All cars manufactured after 1996 have this port, which is usually located on the driver's side of the vehicle under the dash. Car Guard scans your car's internal computer for Diagnostic Trouble Codes (DTCs), which help you diagnose potential mechanical issues if your check engine light goes on.
Vivint Car Guard also features a GPS system, which helps provide additional features such as vehicle tracking and location.
Benefits of Vivint Car Guard
So what does the Vivint Car Guard do exactly? Take a look at some of the benefits it provides you, your family, and your car:
Control with the same app as your Vivint. If you already have a Vivint security system, your car and your vehicle are protected on the same platform and controlled by the same app—so you don't have to switch back and forth between apps to check on your car or your security cameras, for example.
Install it yourself in minutes. Some people love to tinker with their cars. Others prefer to leave the mechanical stuff to the pros. Whichever group you fall into, you'll appreciate how simple it is to install Vivint Car Guard. You don't need to make an appointment with a mechanic or drop your car off for an entire day to get it installed—you can do it yourself in minutes (more on that later).
Receive alerts. When it comes to your car, timely information—whether someone's tampering with your car or the check engine light comes on—is crucial. With Car Guard, you'll receive alerts on your Vivint app that tell you things like whether your car is being moved, you're low on gas, or even if Car Guard itself is unplugged from the vehicle.
Know where your vehicle is at all times. Car Guard is equipped with a GPS tracker that helps you know where your car is at any given time. This provides peace of mind to worried parents or spouses as well as necessary information to emergency personnel if your car is in an accident or you become lost.
Stay up to date on maintenance. Most people have hectic schedules, and between work, running errands, and shuttling kids to and from their various activities, it can be difficult to remember routine maintenance on your car. However, when it comes to vehicles, taking the time to do this maintenance can save you time and money down the road by helping prevent more serious issues.
Integration with your Vivint. One of the most unique things about Car Guard is its ability to extend the benefits of your smart home's security features. In this way, it acts as a car security app. If your vehicle is tampered with while in your garage or driveway, Car Guard will activate your home's lighting or begin recording of your home's surveillance cameras. You can also use Car Guard to turn off your lights, lock your smart locks, and arm your security system as you leave your home.
With the many benefits Car Guard provides, it's a must-have for anyone who wants to ensure their car is safe and access important information, like location and driving statistics, from one single app.
What our OBD-II scanner tells you
Have you ever wanted to find out how fast on average your newly licensed teen driver is going? Now you can know these things and more, thanks to Vivint Car Guard.