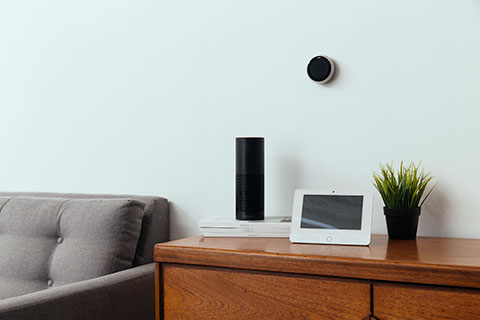 Home automation is one of the most exciting and useful tools available to today's homeowner. Although early versions of "smart homes" seemed complex and too out of reach for homeowners, that's not the case any longer. A properly working and programmed system can create much more than just convenience. It can help you improve your home security, boosts energy savings, and allows you to better manage your safety. In order for these things to happen you need to have all of the features in place, not to mention the best home automation system available to you.
Ensure You Have a Customized System
One of the most important steps to get the most out of your home automation system is to work closely with a Vivint professional to ensure you have the best system for your home with the features you need. The basic plan offers a wide range of services including smoke and motion detectors, smart home services, and 24 hour monitoring. You may also benefit from additional features. It's a good idea for you to discuss your specific needs and goals with the technicians to ensure you have an automation system customized to your home and specific needs.
Program It Properly
In order for home automation to really work for your benefit, it needs to be programmed for you. Learn how to do this or work with your technicians to do so. You'll want to ensure you upgrade and update the programming often to meet your unique needs. For example, your temperature control systems can be changed to meet your goals throughout the year. Keep programming of lights, security, and other features up to date to get the most out of your system.
Invest in Smart Home Services
Another excellent way to get more out of home automation is to invest in smart homeservices.
Doorbell camera - know who is at the door when someone arrives no matter where you are.
HD video recording - keep up to date on what is happening within your home with this type of monitoring service; access the cameras wherever you need to.
Remote door access - give people access to your home when you are not there, such as allowing your neighbor or child into the home if they've forgotten the key
Smart temperature control - improve temperature control throughout your home
Garage door controller - open it before you pull onto the street or make sure it is closed properly when you are at work.
Utilize cloud services, too! You can store your photos and automatically back up anything on your iOS, Android, Mac, or Windows systems.
These are just a few of the key ways you can get more out of your home's automation system. If your system is not meeting your needs, it may be time to talk to a technician about upgrading to a higher quality system.