The average car costs just over $42,000 a year, with a monthly payment of $563 per month. For many people (after their house), vehicles are their most expensive possessions. And since we rely on them to get us to and from work, school, and activities, it makes sense to take extra precautions to protect your vehicles.
With Vivint Car Guard, your car is protected no matter where it is. Read on to find out how it works to keep your car safe, day and night.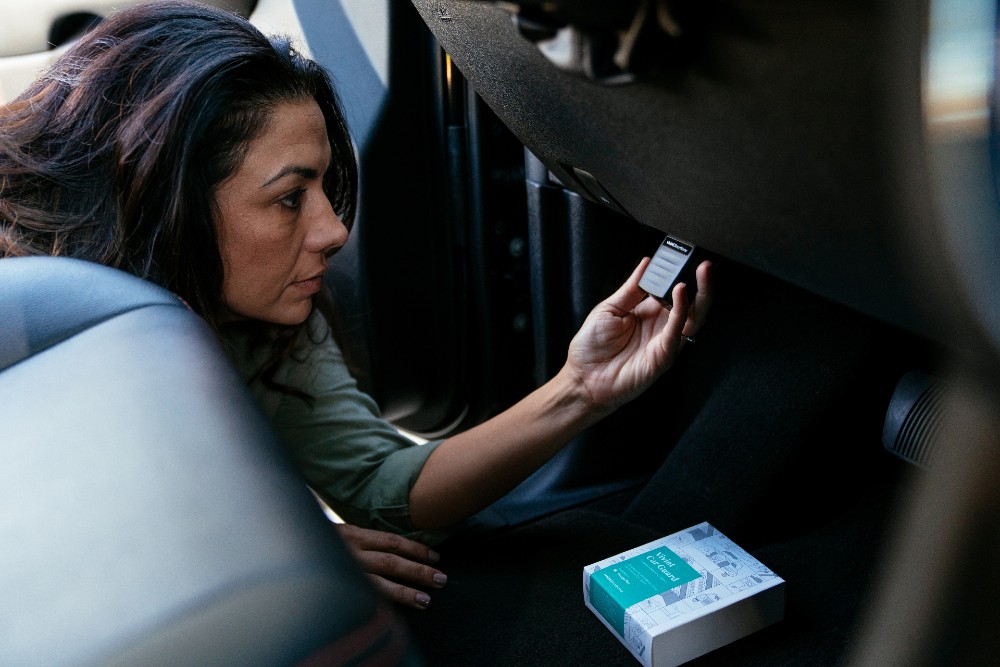 What is Car Guard?
Vivint Car Guard is a small, app-based device that plugs into your car's OBD-II (On-board Diagnostics, version 2) port. Installation is simple and quick and can be done in a few minutes without wiring or tools.
Car Guard provides disturbance alerts, location tracking, and diagnostics, all accessible from a single app. And when part of a Vivint system, you can control your home and access Car Guard with the same Smart Home app.
Car Guard is compatible with most cars that have a model year of 1996 or newer, or that have an OBD-II port. You can also check your car's compatibility here.