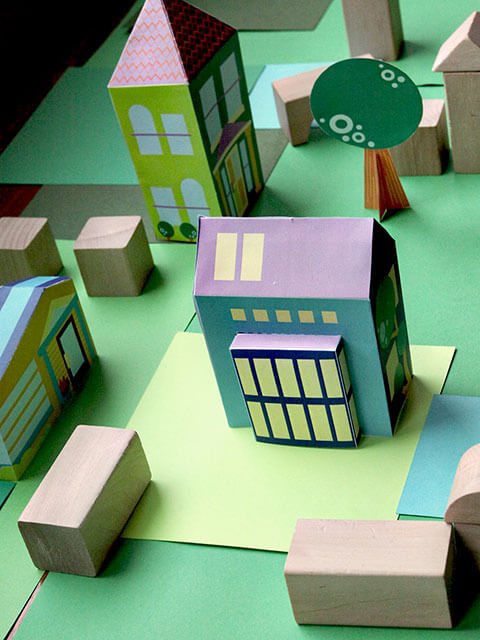 Along with the New Year comes the perfect chance for a fresh start: New Year's Resolutions. I've spent years thinking they were a little silly, because frankly, most people break their resolutions within a couple of months anyway. Plus, ideally we should be fixing our bad habits and improving our lives all the time, not waiting for next year, right?
Right. But still, it's such a symbolic time, and with everyone working on resolutions at the same time, our chances of success should be better. So this year I have some resolutions about my business (SmallforBig.com), and about my general trend towards procrastination. But my biggest resolution this year can only start when we sell our house. Because I want to be a better neighbor.
When I moved into my current neighborhood, it was my husband (then my boyfriend) already owned a house here. I was in my twenties and in grad school. This neighborhood is a very slow, quiet, middle class place. But I missed my downtown lifestyle and spent most of my free time 30 minutes away in the city at my studio or with my art friends. I didn't have time to be a neighbor!
Now we have a child, I work from home, and I love chatting with some of our neighbors. But I always feel like I got off on the wrong foot here. When we finally move to a new neighborhood, my goal is to start things right. Here are some of the things I'll be doing to be a better neighbor: What else should be on this list?
Go for walks more often, stop and chat with neighbors when we see them.
Wave to neighbors when I drive past them on the street.
Arrange play dates with other kids in the neighborhood.
Make something sweet and bring it to the neighbors on either side of our future home.
Offer to dog sit or house sit for neighbors as we get to know them better.
Invite neighbors over for tea or a backyard lounge session—we've got the perfect outdoor swing to share.