Leaving for a trip can often leave you with a long list of worries: What if someone knows I'm gone and tries to break in? Did I remember to lock the front door and turn off the lights? Was the garage door closed? What about my packages? However, being proactive and having the right protection will set your mind at ease. Here are 5 ways to protect your home while you are on vacation: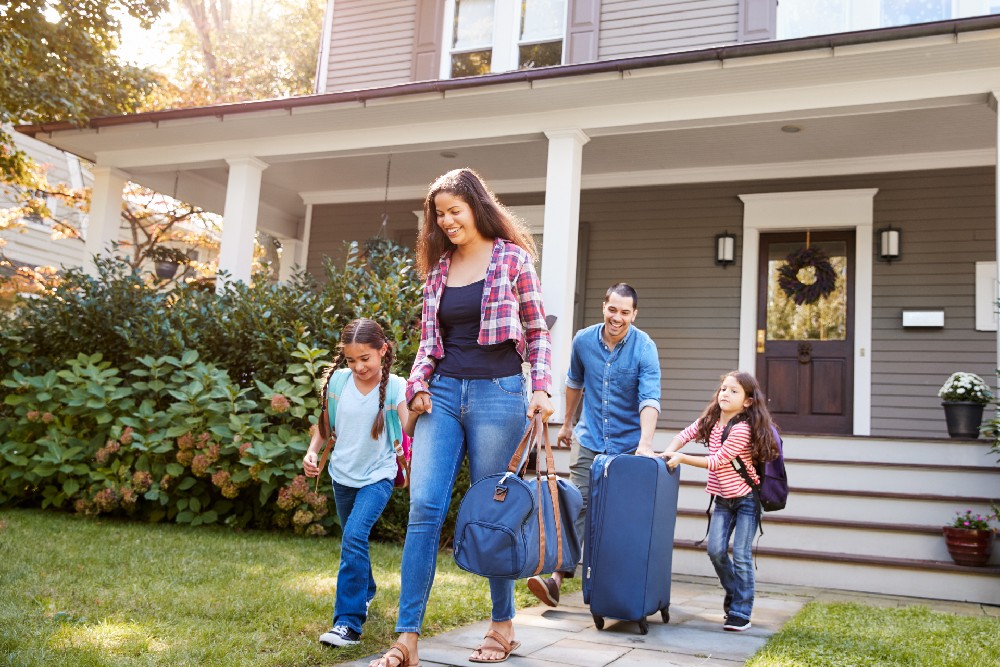 1. Invest in a smart security system
First and foremost, it is best to invest in a professionally installed and monitored security system that will not only call the authorities when there's a breach, but will alert you to leaks before there's major water damage, and smoke or excessive heat before there's a major fire. A fully integrated Vivint system provides 24/7 monitoring, security cameras, smart locks, garage door controls, Vivint Car Guard, water sensors, and smoke and carbon monoxide detectors to give you that peace of mind while you're away. You can also manage your system remotely from the Vivint app.
2. Install a doorbell camera
Being able to see who is at your door anytime, from anywhere, is a perk that will give you peace of mind on any vacation. The Vivint Doorbell Camera Pro notifies you instantly when a person or package arrives at your doorstep, and with the camera's two-way talk feature, you can talk to them in real-time through the Vivint app.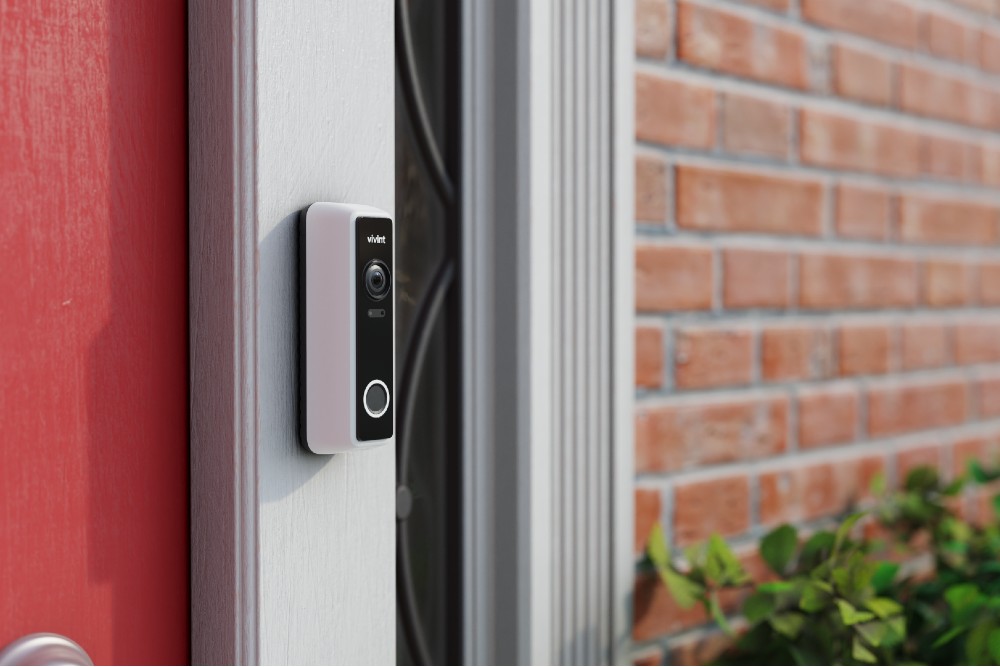 3. Take advantage of Smart Lighting
One of the biggest signs that someone is out of town--the lights. With smart lighting, you can make it look like you're home even when you're away. Think Macaulay Culkin in Home Alone minus the dancing cardboard cutouts. Using Vivint Smart Plugs and the Vivint app, you can customize your lighting and control it from anywhere. They can even be triggered by motion to send lurkers running.
4. Deter lurkers using light and sound
Who knew a little light and sound could go such a long way in protecting your perimeter? The Vivint Outdoor Camera Pro uses Smart Deter technology to keep an eye on the area you define. It intelligently detects, then deters potential thieves by playing a loud sound and illuminating a bright LED ring. You'll send thieves running while you're sitting on the beach.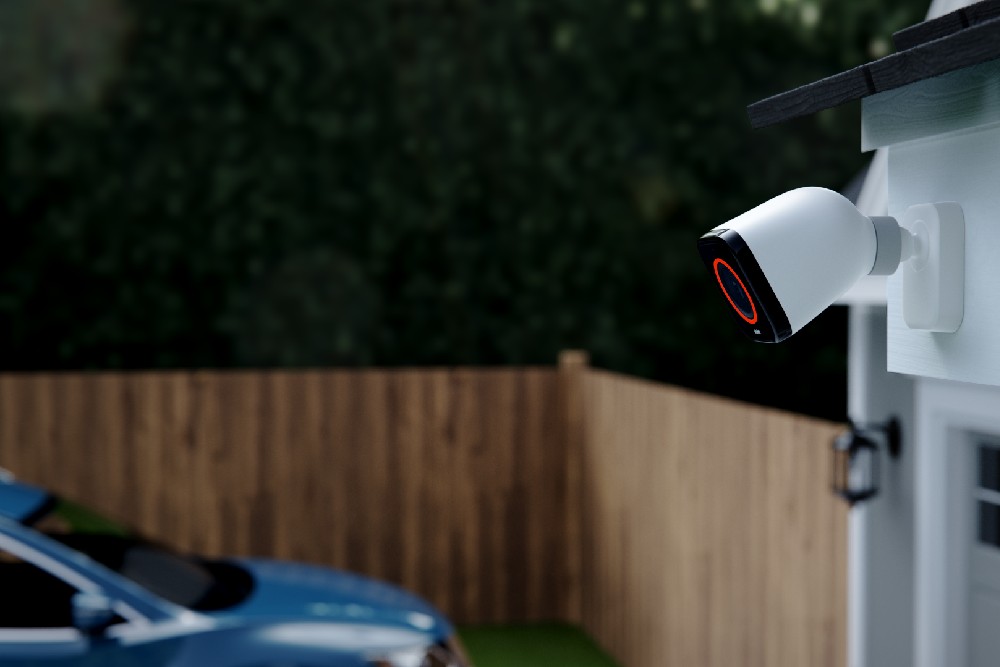 5. Secure your door with Smart Locks
Never stress about spare keys again. Not only do Vivint smart locks eliminate the need to store a spare key under the doormat, they allow you to lock and unlock your door remotely and grant entry to friends and family with unique access codes. If a neighbor is feeding your pet, a friend is checking in on your home, or you forgot to lock the doors, just open the Vivint app to let them in and lock up.
Vivint helps you enjoy your trip by keeping your home safe and secure while you're gone. As you start to plan your getaway, we put together some of our favorite last-minute summer escapes:
Take a drive
There's nothing like a spontaneous getaway. Just pick a place on a map that is close to you (within your desired travel time) and hit the road. Whether it's a city, a small town, a state park, beach, or campsite, there are plenty of getaway options within driving distance and last-minute accommodations available on Airbnb or Hotel Tonight.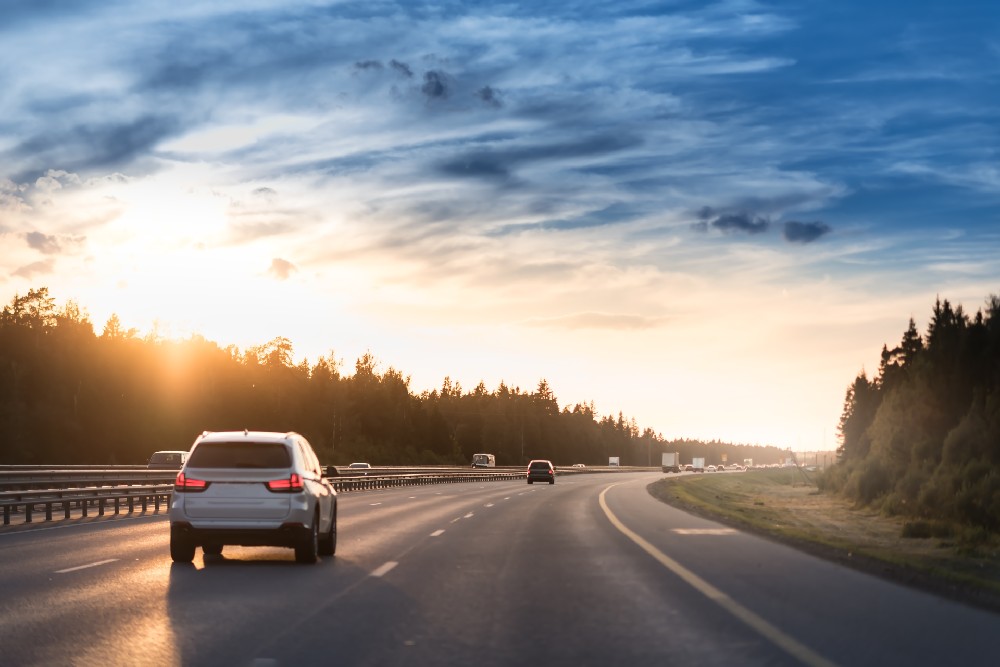 Be a tourist at home
Being a tourist in your own backyard is a lot of fun. Not only can you save on cost, but you can experience home in a whole new way. Look up cultural activities near you, such as museums, live music events, gardens, art classes, and restaurants outside your normal fair. Branch out for dinner and search for the most authentic family-run Greek or Pho restaurant to support.
Don't forget about state parks
National Parks get all the attention and are seeing more foot traffic than ever before. However, you can dodge the crowds and still explore nature's beauty by visiting the lesser-known but equally alluring state parks. From the hoodoos in Utah's mars-like Goblin Valley State Park to the white sand beaches of Alabama's Gulf, there are endless places to explore.
Visit historical small towns
From the cobblestone streets of Savannah, Georgia to the Pueblos of Santa Fe, New Mexico, there are many small towns across America that are rich in history and old-world charm. Many of these towns offer ghost tours and bar crawls, which are fun ways to divulge in America's past. Pick one that is closest to you and make it an adventure.