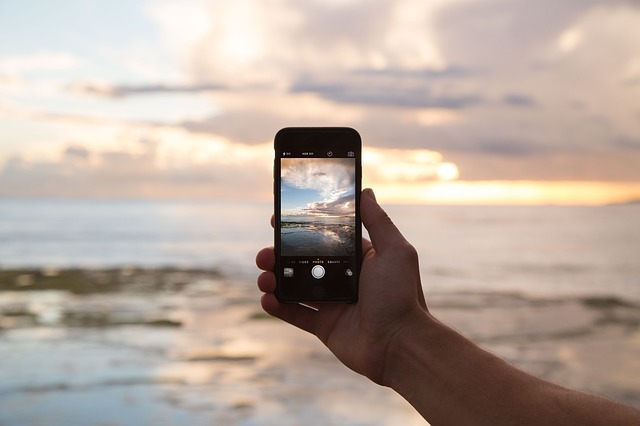 In the rush to get your vacation started, it's easy to overlook the obvious, only to get stuck worrying about it for your entire trip. But traveling, especially for long vacations, doesn't have to be daunting. With these five preparation tips, you'll be worry-free knowing your home is well secured.
1. Lock up your home (doors and windows)
A pre-written checklist ensures windows and doors are locked, keys and remotes are removed from any remaining vehicles, and that your alarm system is in working order. Of course, if your home is equipped with a remote door lock, you can easily correct an unlocked door wherever you are from a smartphone or tablet. As the garage is a hot spot for prospective thieves, it's a good idea to disable your garage door by unplugging the power unit automatic models, or placing a C-clamp tightly on the track above one of the rollers to prevent movement when you're away for long vacations.
2. Don't advertise that you're on vacation
The lure of vacation is irresistible, but it's a good idea to curb the impulse to shout it from the rooftops — or all over social media—that you'll be away from home. Avoid the urge to "check-in" on your social media accounts to let people know where you are. When you consider how many followers you have that you've never met in person, it can be a significant security risk.
3. Prep your systems
Especially for long vacations, adjusting your home's major systems can provide a great money-saving opportunity. In the summer, turn the temperature up for savings, but try to avoid shutting the air conditioner off altogether, as a silent air conditioning unit on a hot day can signal your absence. Consider automating heating and cooling cycles to give the appearance of a fully occupied house. In the winter, maintain the internal temperature of your home to at least 65 degrees Fahrenheit to avoid frozen pipes.
Turn your water heater to "vacation" mode, test your smoke detectors and sump pump, and run a system check on your alarm system before hitting the road. To avoid unwanted science projects in your fridge, give away or toss any perishable food. Unplug any items susceptible to a power surge, such as the TV or computer. If possible, turn off the water to your home at the source to reduce the impact of leaky systems.
4. Look lived in
If you normally keep your windows and blinds open, do the same while away—just perform a walk around to ensure no valuable items are readily visible. Automate your home to cycle lights, radio, and other systems on and off to mimic everyday life. With a remotely controlled system, you can also alter the schedule to keep any burglars at bay.
Particularly for long vacations, request a temporary mail stoppage and cancel any paper deliveries. Ask for help from friends and family to pick up any remaining fliers and periodically check your home for anything out of the ordinary. Your home insurance rider may require it. No matter the time of year, an unkempt yard will advertise your absence; so arrange for lawn care or snow removal while away.
5. Prep your paperwork
Ensure any important documents are well-secured in a fireproof safe. Call your credit card company to alert them about your travel plans and double-check your health insurance. Don't forget to write down the numbers to report lost cards and passports in case you misplace them.
You shouldn't worry while traveling. With these tips, you can enjoy your long vacation without giving home safety a second thought.
Contact Vivint today to learn more about protecting your home from afar.