Our Packages
A few ideas to get you started
Compare packages
Smart Control
Smart Complete
Smart Entry
Safety & Security
Surveillance
Smart Energy
22 products to put you in control of your entire smart home.
Total security and safety: 22 products to connect and protect your complete smart home.
Know who comes and goes with these 15 essential products.
These 15 products protect your whole home and the people in it.
16 products to help you keep an eye on everything—inside and out.
These 18 products automate your thermostat and lighting to save time, energy, and money.
Vivint Smart Hub
1
1
1
1
1
1
Vivint Smart Home App
1
1
1
1
1
1
CO Detector
1
1
-
1
-
-
Smoke Detector
1
1
-
1
-
-
Flood/Freeze/Heat Sensor
1
1
-
1
-
-
Yard Sign and Light
1
1
1
1
1
1
Cameras
Vivint Doorbell Camera
1
1
1
-
1
-
Vivint Ping Camera
-
1
-
-
1
-
Vivint Outdoor Camera
-
1
-
-
1
-
Automation
Vivint Element Thermostat
1
1
-
-
-
1
Kwikset Smart Lock
x2
1
1
-
-
1
Garage Door Controller
1
1
1
-
-
-
Vivint Lamp Module
x2
1
-
-
-
x2
Sensors
Vivint Smart Sensor
x6
x6
x6
x6
x6
x7
Vivint Motion Sensor
x2
x2
x2
x2
x3
x3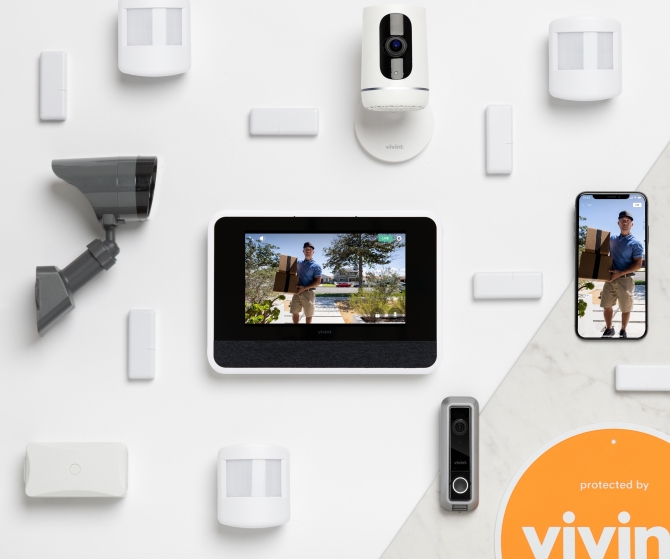 (x6)

(x3)

Surveillance
16 products to help you keep an eye on everything—inside and out.






(x6)

(x3)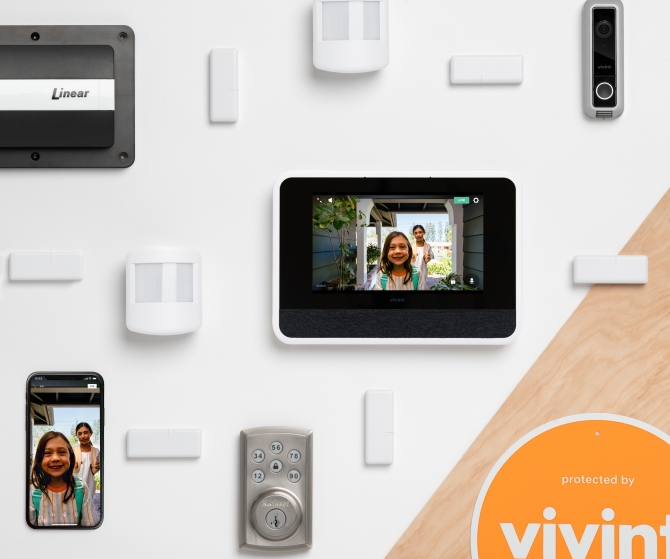 (x6)

(x2)

Smart Entry
Know who comes and goes with these 15 essential products.






(x6)

(x2)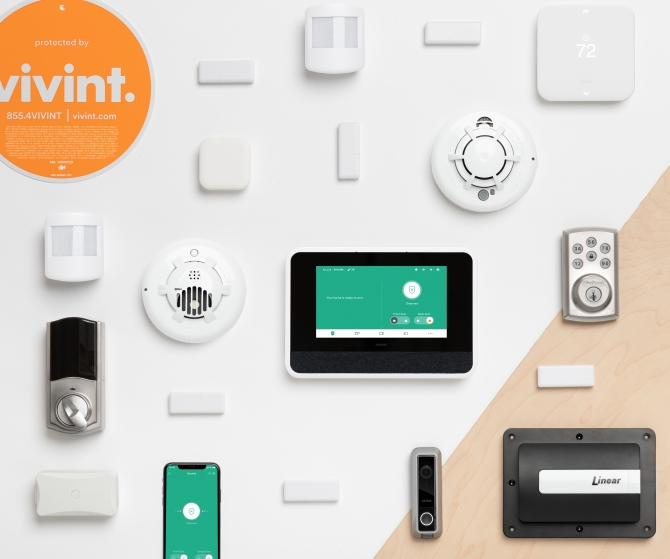 Vivint Element Thermostat

(x2)


(x2)



(x6)

(x2)




Smart Control
22 products to put you in control of your entire smart home.


Vivint Element Thermostat

(x2)


(x2)



(x6)

(x2)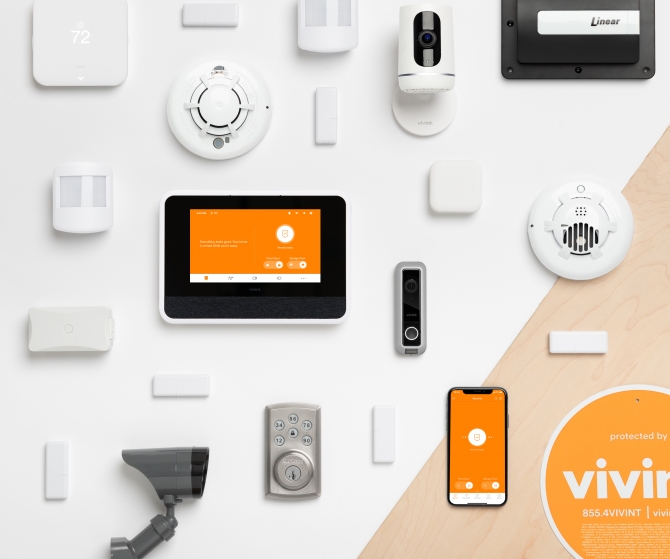 Vivint Element Thermostat






(x6)

(x2)




Smart Complete
Total security and safety: 22 products to connect and protect your complete smart home.




Vivint Element Thermostat






(x6)

(x2)




Let's Customize
Your home is as unique as you
.
Your smart home should be too.
We'll make sure you get everything you need, and nothing you don't. Let's design your custom system.
Packages start at $1/day, with cameras less than $2/day
Your whole home,
a whole lot smarter
.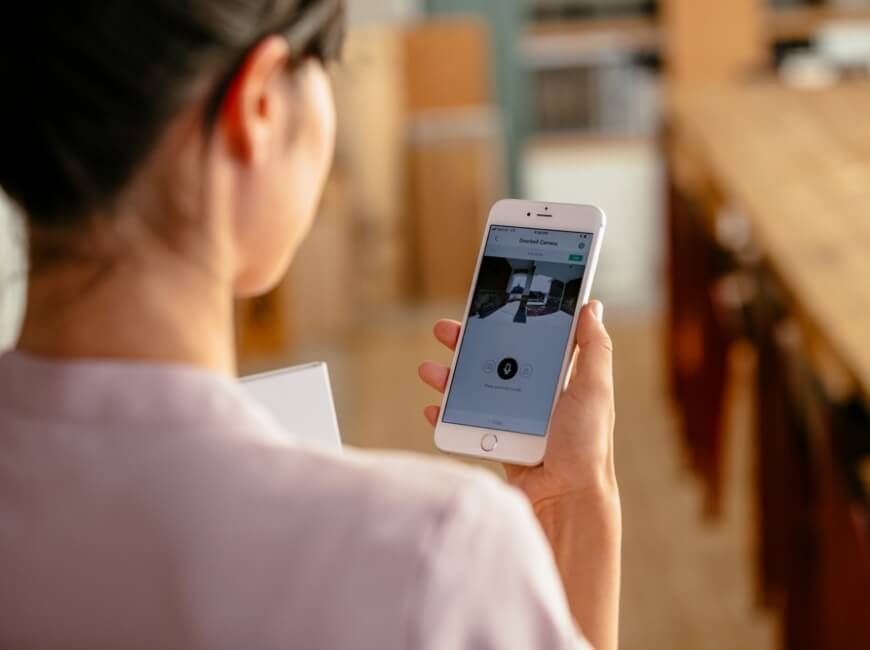 Control from Your Phone
See your home from anywhere
.
Manage your home no matter where you are with the Vivint Smart Home app. Use your smartphone to see and speak with visitors at your door, track activity with stored video clips, or interact with family at home. With security camera control in the palm of your hand, peace of mind is yours.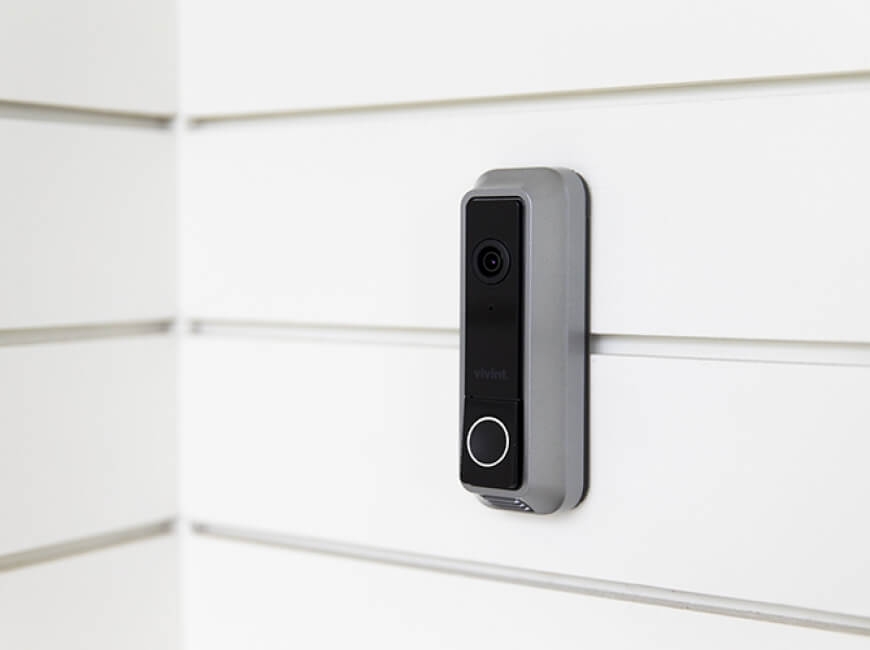 Sleek Design
We get it. You want the entrance to your home to be safe and secure. But you also want it to be inviting. With its elegant, understated form and and high-tech function, the Vivint Doorbell Camera lets you have it both ways. Its sleek structure blends in beautifully with your home's exterior while the doorbell's minimal design masks its recording and video capabilities that allow you to see the area outside your door at any hour.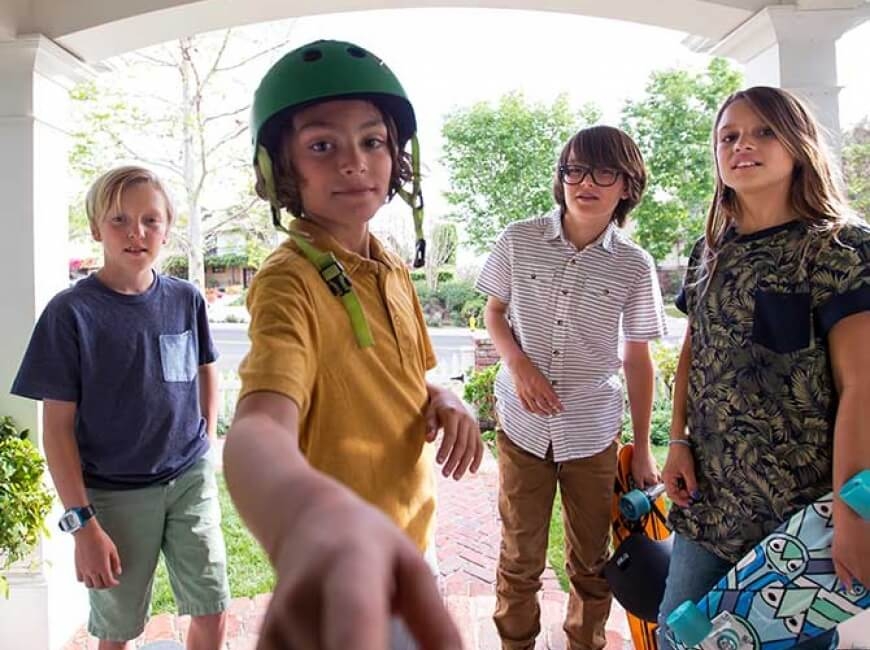 Vivint
Learn more about Doorbell Camera
Next-Gen Video Tech
Choosing Vivint means you're getting the best in smart home technology. And that includes security cameras: HD resolution, pan and zoom functions, and wide-angle lenses that give you a more complete picture. And with Vivint Playback you get 30 days of continuous video recording; flexible viewing options; and low-cost, high-capacity storage.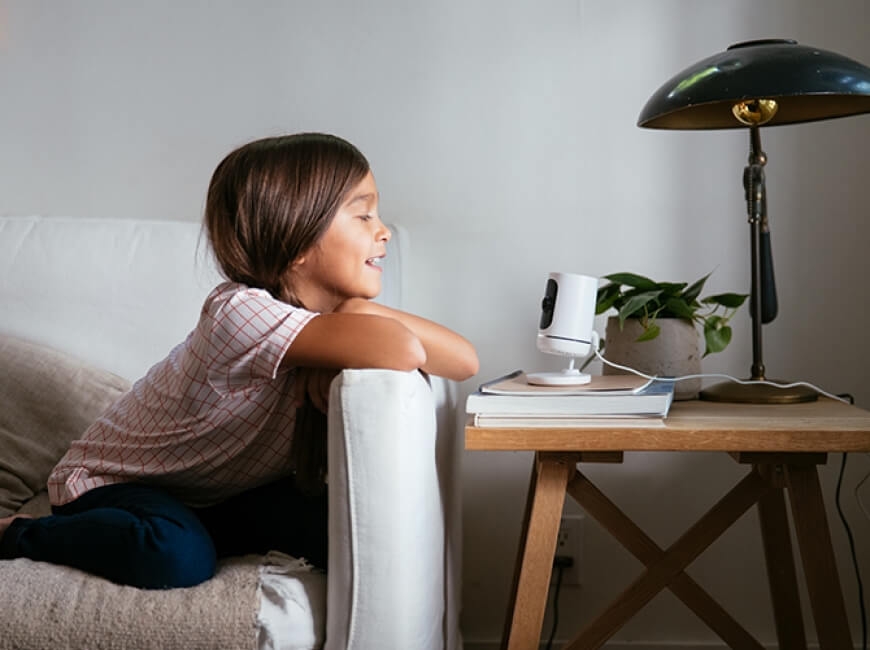 Smart Playback
Stay in the know with Vivint Playback, which gives you 30 days of 24/7 continuous recording from up to four security cameras. Recordings upload wirelessly to Vivint Smart Drive and contain handy event markers so you can keep an eye on your home and capture memorable moments.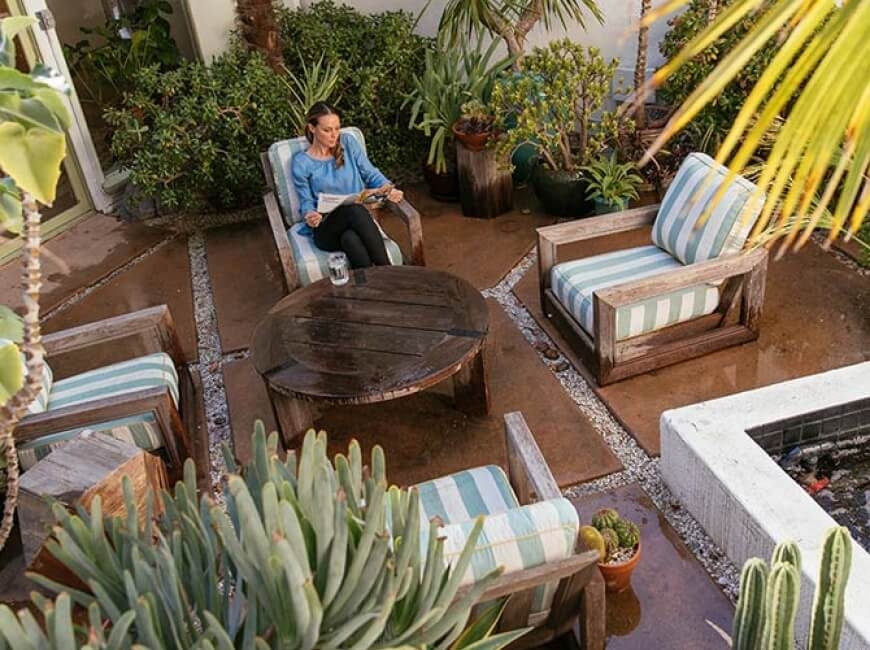 Smart Clips
Record only what you need
.
Vivint outdoor security cameras and the Ping indoor camera create motion-triggered, 20-second smart clips, while the Doorbell Camera generates 30-second smart clips of video footage. The clips are saved for 14 days to give you time to catch up on anything you might have missed.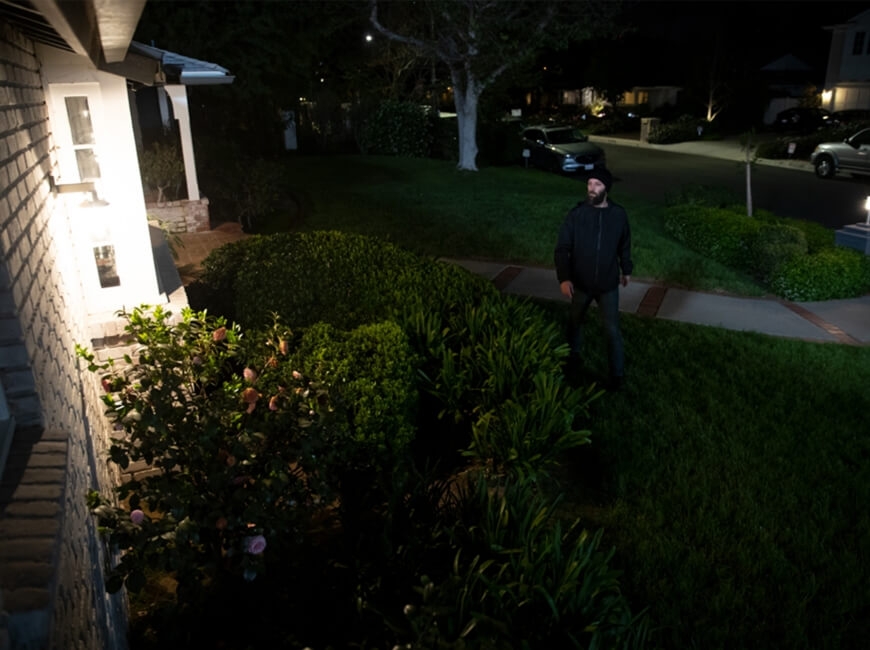 Night Vision
Get a clear view in and around your home, day or night. Infrared night vision lets you see activity you might otherwise miss, like your kids wandering the house after bedtime or suspicious activity around your home while you're on vacation.
How it All Works
Your perfect smart home is as easy as 1, 2, 3
.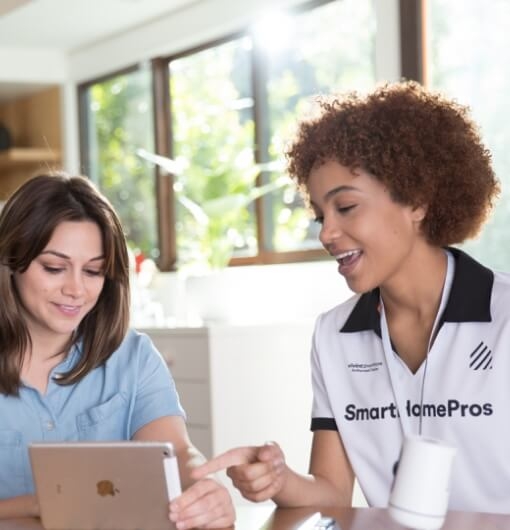 Customize it.
We work with you to build a system that fits your household and lifestyle. You can count on us to help you get it right, making sure you have everything you need, and nothing you don't.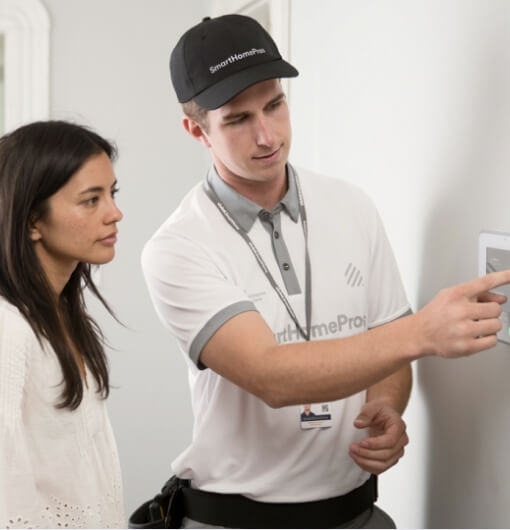 Set it up.
Our Smart Home Pros are certified experts who will meet with you one-on-one and install the best system for your home. We help you avoid costly DIY mistakes by configuring your system and making sure you feel confident interacting with your new Smart Home.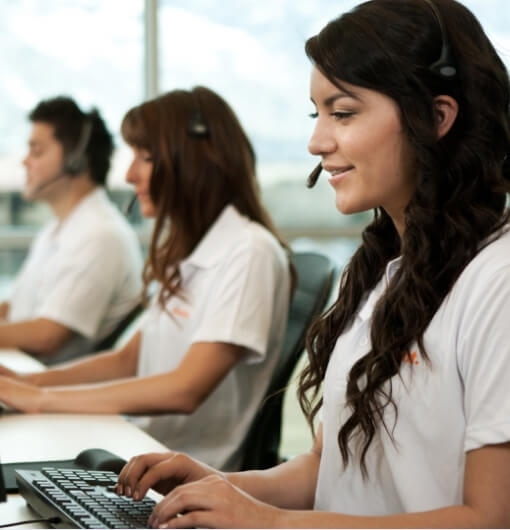 Rely on us.
Your home and family are in good hands with Vivint's award-winning customer support and security monitoring. Anytime day or night, our home specialists are here for you. So rest easy. Take that much-needed vacation knowing your home is protected. Your system works 24/7—and so do we.
What our customers are saying
.
My house feels safe thanks to Vivint. Whether I leave out of town or out for the day, I'm at ease knowing my family is safe and I can view into the house. They're fully protected.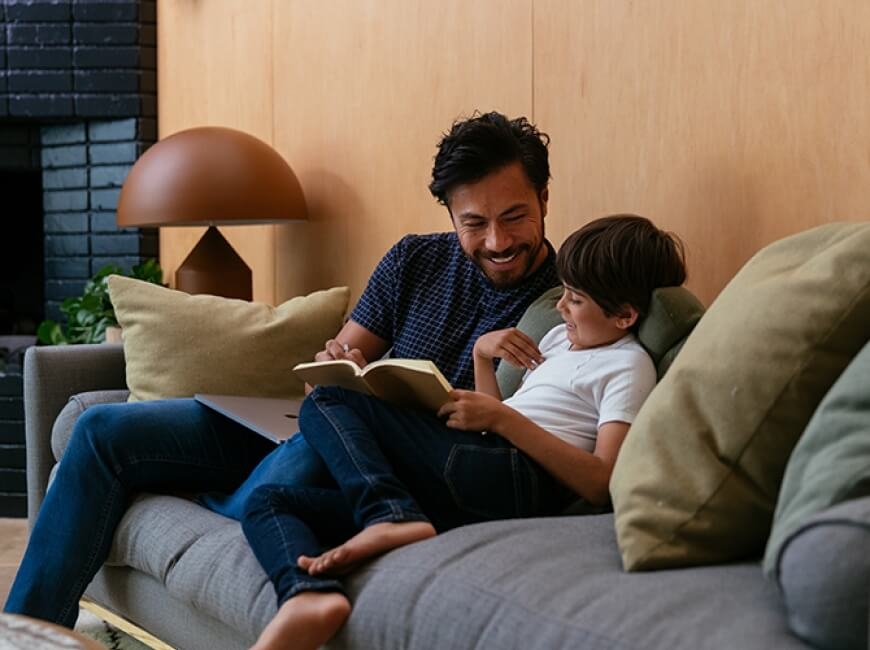 See what people are saying
.
Frequently Asked Questions
Let's talk
Get a free quote today.
Drop us a line. A Smart Home Pro will be in touch within 24 hours.