20-year track record of success

1.5 million happy customers

Stable, publicly-traded business




Expert installation and ongoing service

Nationwide footprint of W2 employees

24/7/365 support for residents




Robust, future-proof hardware

4.6 star rated app

90,000+ app reviews



Residents expect to see properties with smart home features as they look for their next place. Adding smart home won't just help your occupancy; it will help you drive ancillary revenue, too. On average, residents pay $40-50 more per unit per month.
Residents aren't the only ones who love smart home tech. It makes life easier for staff members, too. With features like digital keys, vacant unit utility control, and self-touring, Vivint makes managing your properties more efficient than ever.
Boosting both occupancy and ancillary revenue while cutting costs is the perfect synergy for your asset value. Adding Vivint can increase the value of a 200-unit property by more than $1M.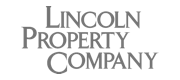 Christopher Todd

IHS Markit

JLB Partners

Alliance Residential

Wasatch Residential
Schedule a free demo today to see Vivint smart home technology in action. Fill out and submit the form on this page and we'll get right back to you. Or, just give us a call. That works too.
What exactly does "smart home" mean?
Smart home means having a connected ecosystem of devices like locks, lights, and thermostats that can be controlled remotely from a single app. Vivint hardware in each unit can be controlled by both residents and property staff quickly and easily. 
Do residents care?
Digital Trends published a study showing that residents value smart home more than traditional amenities like pools and parking. NMHC found that the majority of renters are looking for smart thermostats, lights, locks, and doorbells. If you're looking for a way to make your property stand out and generate ancillary revenue, smart home is the obvious choice.
How does smart home affect property staff?
Property managers and maintenance teams already have enough on their plates, and we can't expect them to become smart home experts in addition to their day jobs. We take on the responsibility of installing the hardware, training residents, answering questions, and even making repairs in person. We rely on the power of our 3000+ field employees who cover 98% of US zip codes to provide the best experience for both residents and staff.
Is smart home an option for only new build projects?
Our teams install in both new build and retrofit projects. We typically replace the existing locks, lights, and thermostats and make one small hole to mount our control panel. Most installs are completed in an hour or less.