Ways to Drive Operational Efficiencies
Vivint Site Manager is a simple and intuitive online dashboard that brings all your smart home devices together and makes managing your properties easier than ever.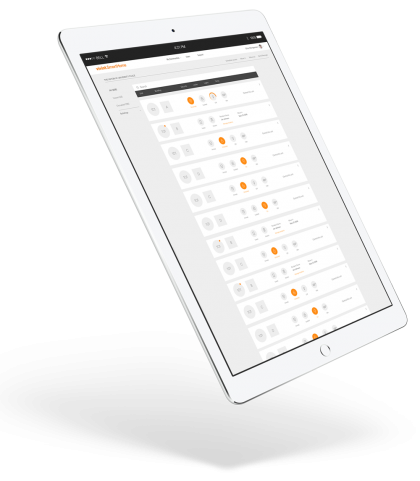 Save on Utilities
Control lights and thermostats in vacant units to conserve energy.
Offer Self Touring
Use smart technology to help prospects tour your property after hours.
Access Homes
Remotely unlock doors without pulling physical keys.
Detect Leaks
Get notified of leaks or freezing temperatures so you can prevent damage.
Manage Vendors
Give vendors digital credentials instead of keys for units and common areas.
 
Onboard Residents
Remove former residents and grant new residents access to their smart home.
Swipe to see more
Property teams already have enough on their plates, so we make smart home easy. Our full-time, W2 employees take care of the installation, ongoing service, and resident support.
Our Smart Home Pros install all devices and make sure they're set up properly.
If a product stops working, Vivint technicians will replace it at no cost.
Our full-time, W-2 employees service 98% of US zip codes.
Customer service is available 24/7/365 to help residents without bothering staff.


"We really like our smart home technology package from Vivint because first it differentiates our homes from the competition and second it gives us an added value that allows us to charge higher rents than the competition. Smart home technology is something residents will pay more for."
Heather Williams, Senior Director
"The Vivint Smart Home system has been a great closer. People love coming into the apartment, not only to enjoy all the amenities we offer but to feel safe."
Jenna Oliver, Property Manager
"It sets us apart from surrounding competitors."
Jardee Rose, Community Manager
Schedule a free demo today to see Vivint smart home technology in action. Fill out and submit the form on this page and we'll get right back to you. Or, just give us a call. That works too.