Smart home tech that elevates your properties.
Vivint Smart Home is a leading smart home company in North America. We've been in business since 1999, and we serve more than 1.5 million customers throughout the U.S. and Canada. And to keep them happy and protected, we employ 10,000 sales, service, and support specialists.
We give our multifamily customers the connected amenities your residents want while increasing the value of your properties and making them easier to manage.
Our offering includes:
Integrated system of smart devices like locks, lights, thermostats, and cameras
4.6 star rated app with over 90,000 reviews
Professional installation from full-time employees
24/7/365 resident support
Online dashboard to make managing your properties easier than ever
Smart home is a smart investment. We drive top-line growth by boosting occupancy and driving ancillary revenue. We also help you cut costs and create efficiencies. At the end of the day, your property won't be the only one looking smart.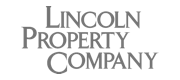 Products for the whole home.

Christopher Todd

IHS Markit

JLB Partners

Alliance Residential

Wasatch Residential
We serve more than 1.5 million customers, and they aren't the only ones who love us. The experts do, too.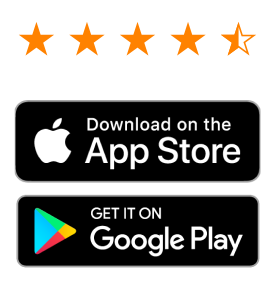 "We really like our smart home technology package from Vivint because first it differentiates our homes from the competition and second it gives us an added value that allows us to charge higher rents than the competition. Smart home technology is something residents will pay more for."
Heather Williams, Senior Director
"The Vivint Smart Home system has been a great closer. People love coming into the apartment, not only to enjoy all the amenities we offer but to feel safe."
Jenna Oliver, Property Manager
"It sets us apart from surrounding communities."
Jardee Rose, Community Manager
Schedule a demo today to see our technology in action. Fill out and submit the form on this page, and we'll get right back to you.
What exactly does "smart home" mean?
Smart home means having a connected ecosystem of devices like locks, lights, and thermostats that can be controlled remotely from a single app. Vivint hardware in each unit can be controlled by both residents and property staff quickly and easily. 
Do residents care?
Digital Trends published a study showing that residents value smart home more than traditional amenities like pools and parking. NMHC found that the majority of renters are looking for smart thermostats, lights, locks, and doorbells. If you're looking for a way to make your property stand out and generate ancillary revenue, smart home is the obvious choice.
How does smart home affect property staff?
Property managers and maintenance teams already have enough on their plates, and we can't expect them to become smart home experts in addition to their day jobs. We take on the responsibility of installing the hardware, training residents, answering questions, and even making repairs in person. We rely on the power of our 3000+ field employees who cover 98% of US zip codes to provide the best experience for both residents and staff.
Is smart home an option for only new build projects?
Our teams install in both new build and retrofit projects. We typically replace the existing locks, lights, and thermostats and make one small hole to mount our control panel. Most installs are completed in an hour or less.