For a family of a child with autism, safety takes on a whole new meaning. Jackson is a playful 10-year-old boy who has a big laugh, loves going to school and riding the bus, and has autism. Unlike most kids his age, he is unable to communicate using words, along with many other medical conditions, which limits his independence. He loves water, ponds and pools especially, and because he cannot answer if his name is called, it causes a lot of stress on his parents if they don't know where he is. Jackson has gotten out the house several times over the years—each one scarier than the first. Once he walked out of the garage door two years ago and went missing for over 30 minutes. His parents eventually found him naked several streets over in a neighbor's backyard by their pool. It was the longest 30 minutes of their lives—all because they forgot to hit the garage door button one time.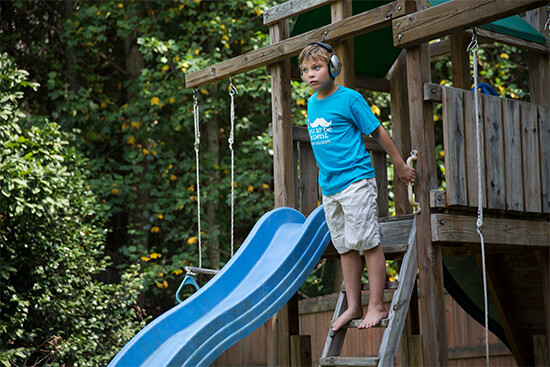 When the Hurley's enrolled in the Vivint Gives Back program for families with special needs, they had no idea how much their lives were about to change. Vivint Gives Back created a truly unique system for their needs. The Vivint Smart Home Team was considerate, professional, and helpful during the installation. The security system has since notified the parents twice when Jackson managed to get out of the front door, as well as the garage door. Each time they knew exactly where to go and quickly retrieved him. Same thing with a downstairs window—the system told them exactly which window was open so they could go directly to the right location. They also thought he had gotten outside of the house once, however, their Vivint Smart Home security panel showed that all the doors and windows were secure so they knew to contain the search to the inside of the house, instead of running around the neighborhood (he was hiding in the basement behind a curtain).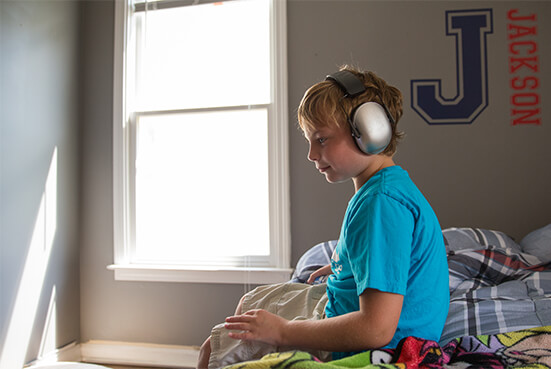 Another unique feature that Vivint Smart Home offers is the addition of flood sensors. For Jackson's family, it proved to be a lifesaver—or home saver. Jackson loves to bathe and take showers, splash in water, etc. He has even been known to turn on the shower and then leave the door open and walk away. On Christmas Eve, Jackson was down in the basement playing, as he often does. His parents were upstairs when all of a sudden a huge alarm sounds and says "FLOOD DETECTION IN BASEMENT BATHROOM." Jackson had stopped up the sink with a towel and had turned on the water, added soap, and was happily playing in the overflowing bubble water!
The customizable options from Vivint Smart Home have made all the difference to Jackson and his family.