Utah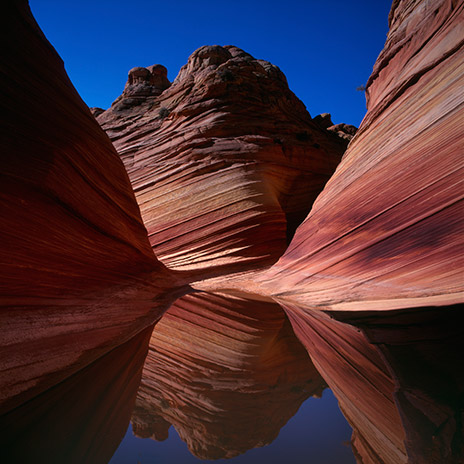 The new frontier
Calling Utah's scenery the great outdoors would be a massive understatement. Our state boasts five stunning national parks—Arches, Bryce Canyon, Canyonlands, Capitol Reef, and Zion—six national forests, 43 state parks, and Lake Powell, an incredible manmade reservoir and popular summer vacation spot.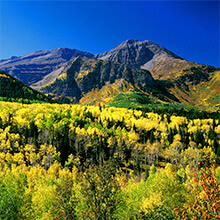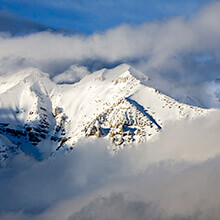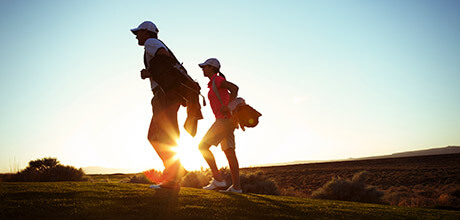 A year-round experience
Enjoy the best of all four seasons: our brightly-colored fall, snowy winter, dynamic spring good for both golfing and skiing, and warm summers with pleasantly cool nights. We average 222 sunny days each year, and the median yearly temperature here is just under 60°F.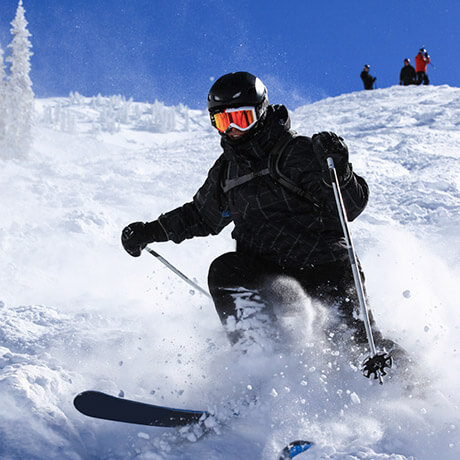 The best snow in the world
Utah takes its snow sports seriously—which would explain our fifteen in-state ski resorts, eight within an hour of Salt Lake City. That means you've got 1,200 runs, 31,000 total feet, and an average of 500 inches of powder to ski on every year.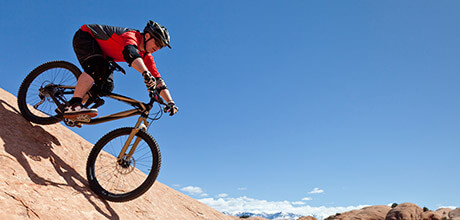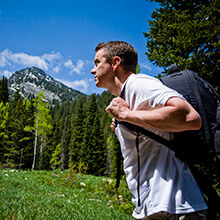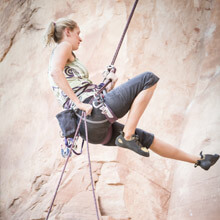 What else?
If you aren't much for skiing or snowboarding, Utah is also known for its hiking, snowshoeing, backpacking, mountain biking, road biking, camping, rock climbing, canyoneering, fly fishing, and nature photography opportunities. Over one hundred golf courses are scattered throughout the state, many of which are playable year round. And beyond its beautiful scenery and outdoor adventures, Utah recreation is also incredibly family friendly. Try our five water parks, zoo, planetarium, aquarium, numerous city parks, more than fifteen museums, and seven national monuments.
Still looking for more? Utah offers a booming independent restaurant scene that's thriving from south Utah Valley up through downtown Salt Lake City. There's also the award-winning Utah Shakespeare Festival and the Tony-winning Repertory Theater in Cedar City. If you're more into movies, try out the Sundance Film Festival, one of the nation's biggest independent film events that draws just under 50,000 participants to Park City every January.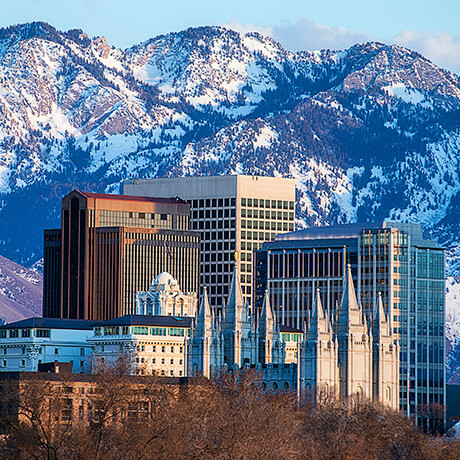 A great place to be
In 2012 Gallup's National Survey rated Utah as the number one state to live in. It's also consistently at the top of Forbes' list of the best places to raise a family, start a business, get a job, and reside. As if that weren't enough, the Christian Science Monitor also rated Utah as fourth in the nation for job growth.
Beyond its awesome reputation, Utah also has a remarkably affordable cost of living. Here you can purchase a home for the same amount of money that would barely help you pay rent and skimp on groceries in California, Washington, and the East Coast.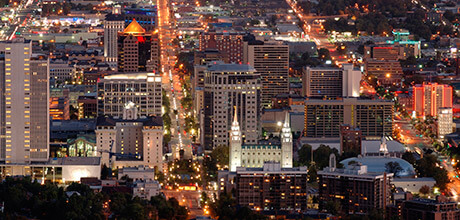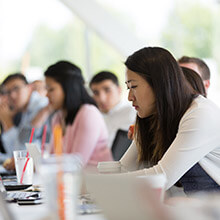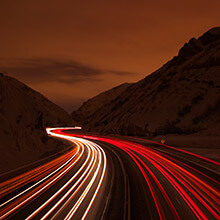 Leading innovation
Utah's Silicon Slopes tech community (siliconslopes.com) is rapidly establishing itself as one of the world's leaders of groundbreaking technology. The state of Utah is now in third place nationwide for engaging entrepreneurship and innovation, attracting some of the most prominent technology companies in the world. Adobe, eBay, Overstock.com, Ancestry, Oracle, IM Flash, and thousands of others have established corporate hubs in Utah. And now Twitter has plans to build a data center in Salt Lake City. Both nationally and internationally, Utah is a serious contender in the technology sector.