Scott Hardy
Chief Operating Officer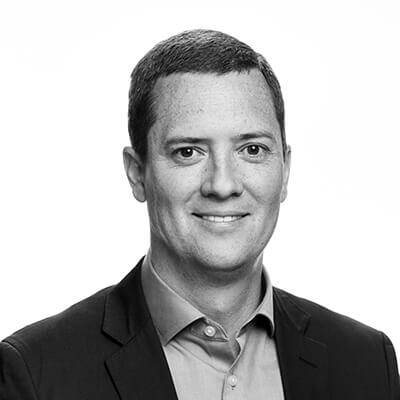 Scott Hardy is responsible for the customer-facing operations of the company, including customer care, monitoring, field service and business analytics.
Before his promotion to COO, Hardy served for two years as the senior vice president of inside sales at Vivint Smart Home, where he led customer acquisition through the company's digital marketing, inside sales, retail and partner channels. Under Hardy's leadership, his 300-person team doubled the volume of sales through these channels, while decreasing acquisition costs. Hardy joined Vivint in 2013 as the vice president of business analytics.
Before Vivint, Hardy was a principal at the Cicero Group, LP, a consulting and market research firm, where he led the firm's strategy consulting practice. He also spent several years at McKinsey & Company and Monitor Group, where he focused on sales, marketing and operational improvement projects for several Fortune 500 companies. Scott has led operating divisions of other companies, including Cisco where he was a director of product management and an early member of the company's TelePresence cloud business unit. He also spent several years in general management and marketing roles for Tandberg and NCH Partsmaster Europe.
Hardy has a bachelor's degree in economics from Brigham Young University and an MBA from Harvard Business School.