Dana Russell
Chief Financial Officer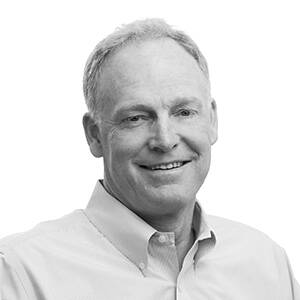 Dana Russell is the Chief Financial Officer of Vivint Solar. He is responsible for the financial and accounting functions of the company and has extensive experience working as a CFO and financial officer in both rapidly growing environments and large publicly traded companies. He has dealt with and managed large complex organizations and transactions, including the definitive merger agreement between Novell and Attachmate, backed by several private equity buyers valued at $2.2 billion. He also engineered a patent cooperation agreement with Microsoft valued at $450 million.
Before joining Vivint Solar, Dana was the Chief Financial Officer of Allegiance; a rapidly growing venture-backed software company in Salt Lake City, Utah. While there, Dana led Allegiance's finance, accounting, treasury, legal, IS&T, facilities, and human resources organizations.
Before Allegiance, Dana was the Senior Vice President and Chief Financial Officer of Novell, a publicly traded software company located in Waltham, Massachusetts. In this position Dana was responsible for Novell's finance, accounting, treasury, investor relations, IS&T, and facilities processes. During this time the company showed tremendous improvement in operational efficiency and margin expansion, moving from break-even to double digit operating profit. Dana also played a key role in improving processes and managing multiple acquisitions and divestitures. Before Novell, Dana held other high-level accounting and finance positions at high tech companies and also worked as an auditor at Price Waterhouse Coopers early in his career.
Dana has a master's degree in accounting from Weber State University and holds a CPA license in the state of Utah.