Responsive hosting starts here
Call

844.230.2149
or fill out the form

No Obligations
Easier access, more comfort, and improved security
Eliminate key exchanges
Guests enter their unique keyless entry code into Smart Lock to easily access the space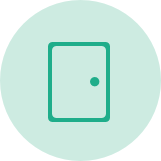 Welcome guests from anywhere
Personally greet and verify guests remotely using two-way talk and live video with the Vivint Doorbell Camera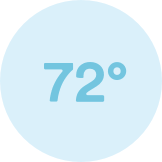 Save on energy costs
Element smart thermostat automatically adjusts the temperature to conserve energy when your listing is vacant
Secure your listing with 24 x 7 monitoring
Your listing is protected by award-winning home security technology and around-the-clock monitoring
Smart home, smart host:
See how Vivint+Airbnb can work for you
Booking
Checking in
During stay
After checkout

Booking
Host
When a guest books your listing, we'll notify you via email. In the email you'll see the guest's temporary keyless entry code, as well as information to assist you during the check-in process.
Guest
Vivint emails your guest a unique keyless entry code and instructions on how to enter the listing.
Why Airbnb hosts love Vivint

"With Vivint, the guests have an added measure of security and feel that the home and host are modern and up-to-date. The guests are comfortable using technology. I love the system and Vivint's customer service is excellent."
Debora P., South Pasadena, CA
Airbnb host

"We can easily assign a one-time code for guests and verify check-in and check-out times. We are very happy with the product, support, and ease of use and recommend the Vivint system to other Airbnb hosts."
William C., Eugene, OR
Airbnb host
The Smart Host Package
Curated to enhance the Airbnb listing experience
Essentials

Kwikset
SmartLock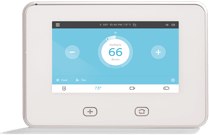 Vivint
Sky Control Panel

Vivint
Smart Home App

Vivint
Motion and
Smart Sensors
Add-ons

Vivint
Element Thermostat

Vivint
Doorbell Camera
How to get a Vivint Smart Home

1.
Fill out the
form below
You'll receive a phone call from one of our Smart Home Pros. You'll be able to sign up over the phone and schedule an installation time

2.
Professional
installation
A certified Smart Home Pro will install your system after a free consultation to determine your needs.

3.
Download the Vivint
Smart Home app
Once you've downloaded the app, go to the Works with Vivint page, find Airbnb in the list of our integrations, and connect your listings to your Vivint app