Control your home from anywhere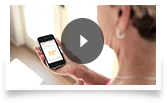 Get a free quote now

Your information is secure
Vivint Home Automation
Use Vivint technology to stay connected to your family. Let the kids in after school with automatic door locks. Make sure they're doing their homework with video surveillance. Keep them safe with home security.
Use your iPad or other tablet to watch live footage of the kids coming home from school.
Use your laptop to unlock your doors for a friend while you're at the airport.
Even use your smartphone to adjust your thermostat while you're on vacation.
With Vivint home automation, you're only one touch away from always being connected to your home and family.
Get a Free Quote Now